By Beevan Magoni & Steven Kefas

I woke up on the 5th of June to see "Owo" trending on Twitter, thinking maybe the governor of the state Rotimi Akeredolu had done something a typical Nigerian government official would do, which would not surprise me, and, to which I didn't care to take a look at. I found the real story after going through my WhatsApp status updates from contacts. Indeed, it was a horror, the pictures that confronted me.
Two days later, I found out that, three hours after the Owo attack, something worse happened in one of our villages in Southern Kaduna. The military shot at unarmed villages that were under Fulani militia's attack and secured the militia.
THE JOURNEY
As is the norm with me, some stories strike more than just a chord. Some things should not happen in a democratic society, and even if not so, the 21st century should present us with better opportunities for conflict resolution.
I left Abuja a couple of minutes to 7 PM after the day's tasks have been completed and headed to Kaduna. One notable thing on the road that night was an accident with survivors in it, but no one dared stop to help them, because of the fear of kidnappers and the elements of destabilization in that death trap called Abuja-Kaduna Express Way. Even my soul felt pity for those trapped in that vehicle.
Minutes later would be our turn. We were two in the vehicle when at 9:45 PM, we had a flat tyre that left us stranded on that road for an hour. I got to Kaduna minutes past 11 PM, crashed at a friend's place, and continued my journey to the destination where a Nigerian Military helicopter was said to have shot and killed people.
KADUNA-CROSSING-MAIKORI VILLAGE
At first, I thought the attack happened somewhere close to Kaduna city, and at most, somewhere around Kajuru which is about 60KM from the city. Wrong!
First, my guide told me he was not in the village where the attack happened any longer. He had moved on to be with the IDPs in Kaduna and asked me to contact another survivor who would lead me to the village. The second guide was in Kachia, and had to take a cab to Crossing where we met.
"Oga Sir, are we leaving the car here?" he asked.
"No! Why should we leave it here bro?" I inquired.
"It is because the road is not good and the place is far…"
We would go on to travel in the car for convenience, but the motorable road came to an end at Maro which is about 25KM at least, from Crossing. We crossed into Ugakala, drove past quite a number of settlements for almost an hour, and decided to park at Chibiya village when our guide noticed how difficult it was navigating such a jungle. He pleaded with his kinsmen he met on bikes, borrowed their bikes, and rode on one with the cameraman while I and one passenger of the other bike rode on the other for another 30 minutes till we got to Maikori village.
HOW THE ATTACKS HAPPENED
A Sunday is a resting day for these agrarian communities. After Sunday service, it is a well-known fact that Southern Kaduna Christian communities see Sunday as a holiday where you don't have to work or toil for anything. It is mostly all about going to Church, fellowship, coming back home, resting, or going to the village markets to relax and, or catch up with old friends and families.
According to one of the eye witnesses from Maikori Village,

"We were resting under a tree when we heard gunshots from Ungwan Sarki. We immediately mobilized to know what was happening and were told Fulani men had attacked the village. In the process of mobilizing ourselves to go help our brothers, we saw an influx of men on motorbikes. There were over 100 motorbikes carrying two people each, at least!"

Eyewitness
Another eyewitness said,

"They came in their large numbers. They were many, with sophisticated weapons and we were ready to confront them. It is our village. It is our streams and rivers. It is our farms. It is our bushes. Even though they used to graze here, they don't know these places better than we do. So we were strategizing on how to defend ourselves when all of a sudden a helicopter came and started to shoot at us, while the attackers were left to burn our houses!"

Eyewitness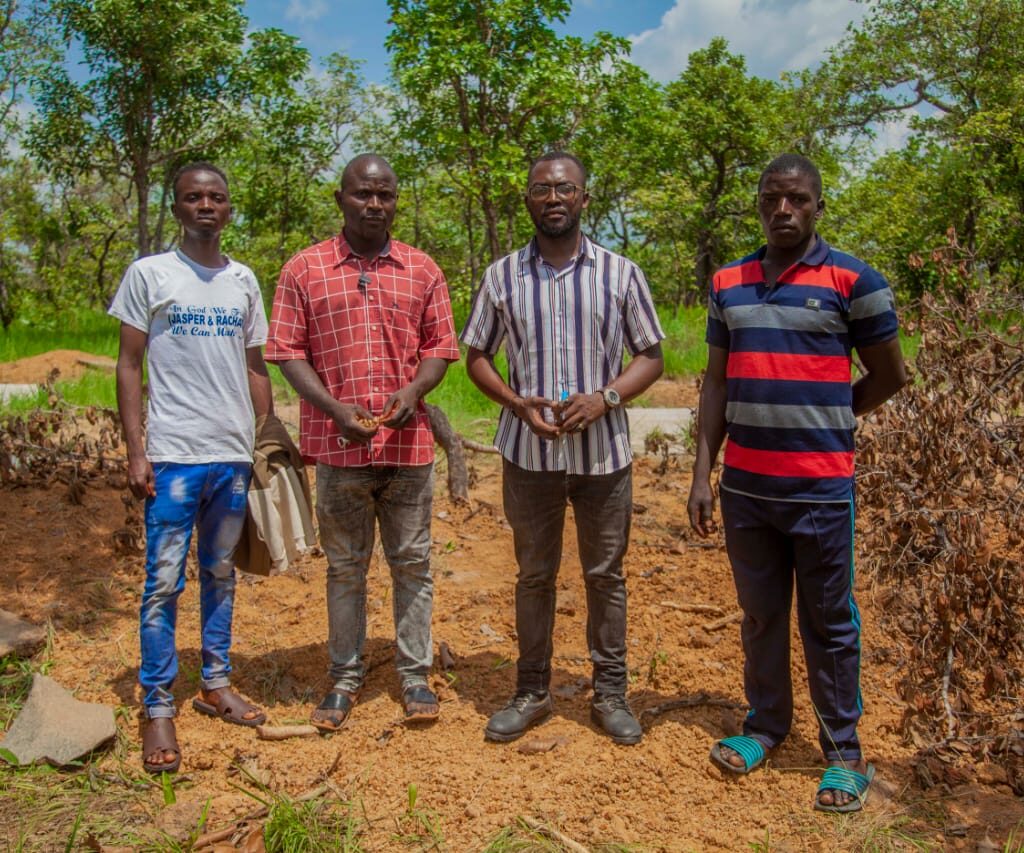 An elderly woman in her 70s said, "We thought the helicopter was there to help us but it was not. It opened fire on us as we ran. We were running and hiding under shrubs. If this were to be a dry season, the casualty figure would have been worse than this.
"Up till now, we don't stay in our houses anymore. We are here because we are hungry. We stay in the bushes and not in the houses. We just came to get some corn to grind and then go back to the bushes where we are hiding. We fear they would come back."

70 years old survivor
Multiple eyewitnesses confirmed the helicopter chased them into the bushes, shelled them, and left the terrorists to loot their barns and burn any structure they could. This operation that lasted for two hours had two people killed and one injured. Maniya Inuwa was killed by the terrorists, while Titus Yusuf was shot and killed by the helicopter. Shadrach Joshua was also shot by the helicopter.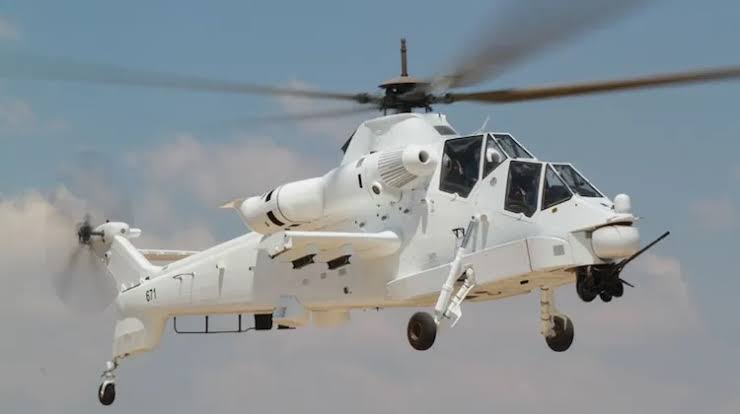 Every effort to see Joshua was not successful, but luckily, he called me on the phone past 8PM just as I had arrived in Abuja. Apparently, Joshua woke up that morning, was taken to the hospital for treatment, and later hidden in the bush perhaps the Fulanis come back to re-attack the village again.
The attack on Ungwan Sarki claimed two lives, at Maikori two lives and one injury from the helicopter's shelling, and thirty four lives at Dogo Noma.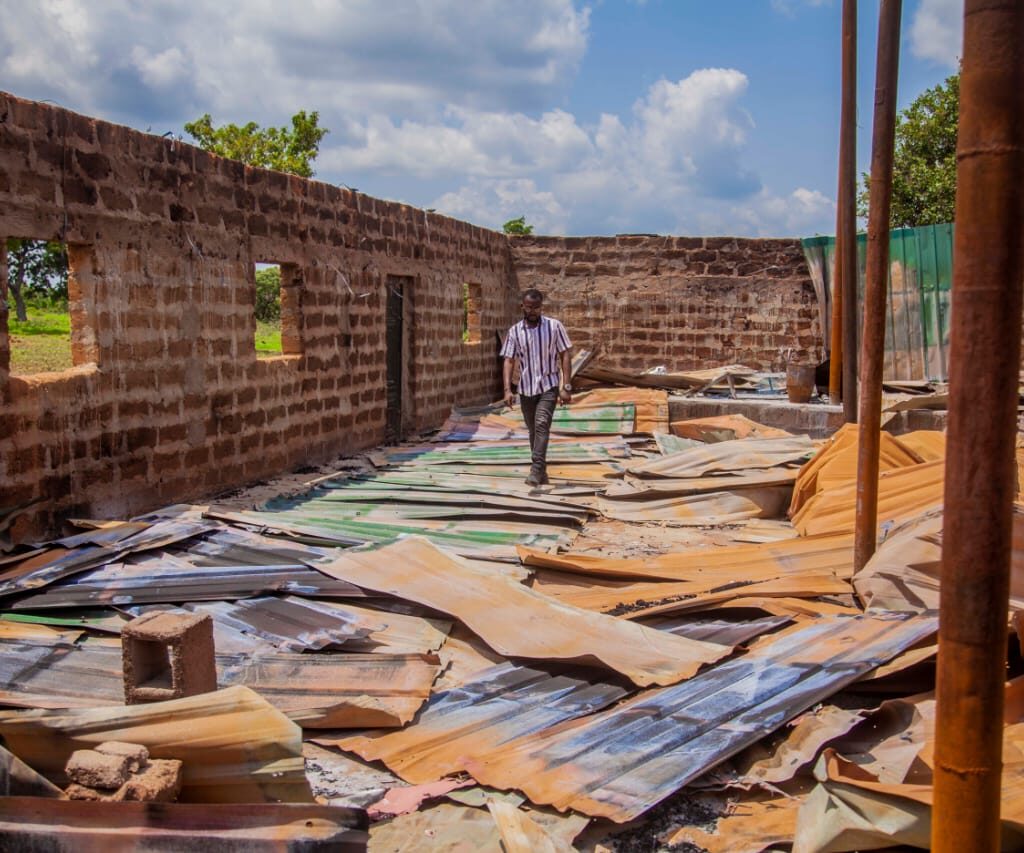 The people at Dogo Noma were in a market square having a good time when two men arrived on bikes, surveyed the environment, and left. Minutes later, they were rounded up in the market. Those who tried to escape were shot down while quite a number of them were captured numbering twenty-nine. To date, others cannot be accounted for.
KADUNA STATE GOVERNMENT'S ACCOUNT
The Kaduna state government had kept mum for four (4) days since the Sunday, 5th of June's attack in Dogon Noma, Maikori, and Ungwan Sarki communities. The government only decided to speak when it became obvious that Southern Karuna was trending on Twitter and other social media platforms. The helicopter story was also spreading like wildfire.
The government speaking through its Commissioner of Internal Security and Home Affairs, Samuel Aruwan acknowledged that there was an attack on Sunday 5th June but didn't explain why it took her four days to comment. The government took time to mention the names of the victims killed during the attack but denied that the helicopter shot at the villagers. It said the helicopter belongs to the Nigerian air force and was on the ground to engage the terrorists.
What the state government has not been able to show to the world is proof that terrorists were killed by the so-called military helicopter. It is baffling to say that a military attack helicopter was on the ground to repel terrorists yet not a single terrorist was killed.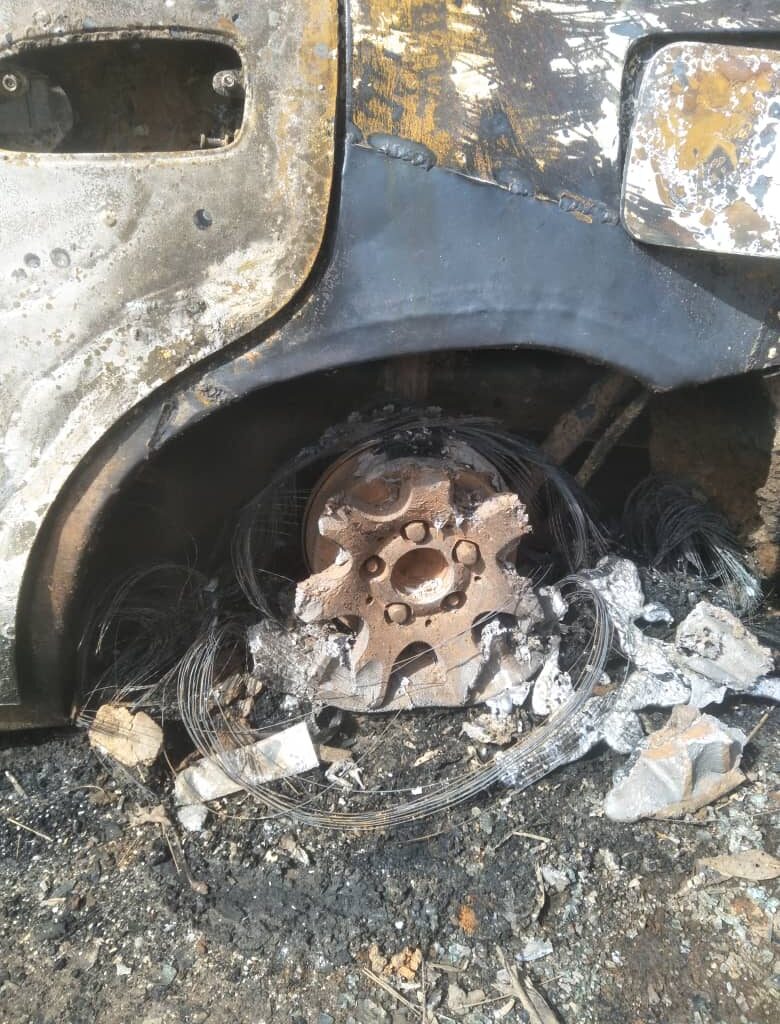 This is not the first time victims of Fulani terrorist attacks are alleging sighting helicopters during attacks. In 2018, communities in the same Kajuru local government area of Kaduna state narrated how they sighted a white-painted helicopter landing in the bushes near them prior to the attacks. There was a video to that effect, where community members narrated their ordeals in the hands of the terrorists.
In June 2020, a captured terrorist confessed during interrogation in a viral video that a certain white painted helicopter was supplying them with weapons for operations.
In February 2022 a certain helicopter flying at low level shot a teenage boy in Kagoro, a community near Kafanchan, the boy survived with an injured arm.
The onion of proof that the terrorists are not in possession of air assets lies in the Nigerian Air Force. The Air Force must as a matter of urgency clear the air with satisfactory evidence otherwise the testimony of victims and survivors will continue to shape public discussions on terrorist attacks in Nigeria as it has never been heard that terrorists used planes or helicopters to visit their victims.
Two weeks before the Sunday 5th June attack, a retired senior intelligence officer had told MBT in confidence about the presence of a certain white painted helicopter which he said was suspicious and that it might be used for nefarious activities.
He said the white chopper is often seen landing at the Air Force Base in Kaduna. Even though he could not tell much about the ownership of the chopper, he said going by its flight nature and timing, he suspects the chopper was being used to either provide cover or facilitate the operations of terrorists or used to kill targeted people in the state.
With the statement earlier released by the Kaduna State Commissioner for Internal Security and Home Affairs, Samuel Aruwan crediting the Nigerian Air Force Base with the helicopter being a rescue helicopter, it is left for them to verify who was the pilot of the helicopter, who gave the command for the helicopter to go to the rescue of the people which ended up killing one person and injuring another person and also providing cover for ground terrorists to kill and burn down houses.
Also, every helicopter has a visible number for easy identification, but this specific helicopter which is white in color does not fly close to the ground as would do other military helicopters. In Zangon Kataf for instance, the presence of the same white helicopter signals that an attack is imminent. This can be confirmed by residents of the local government which leaves us with no option but to request the Nigeria Air Force Base to do a proper investigation to identify this helicopter and its owner.
If the Nigerian Air Force Base cannot investigate, then we call on the Nigeria College of Aviation Technology to do due diligence. Both NAF-Base and NCAT are in Kaduna and are supposed to be privy to information on any flight within the territory in question!
RECOVERED HIGH CALIBRE AMMUNITIONS FROM TERROR SCENE
Middle Belt Times correspondent came in contact with some high calibre ammunitions recovered from the scene of the attack by the villagers. The sizes and shapes of the ammunition look different from the conventional AK-47 bullet shells usually found after attacks in southern Kaduna and elsewhere. These ammunitions look bigger than normal.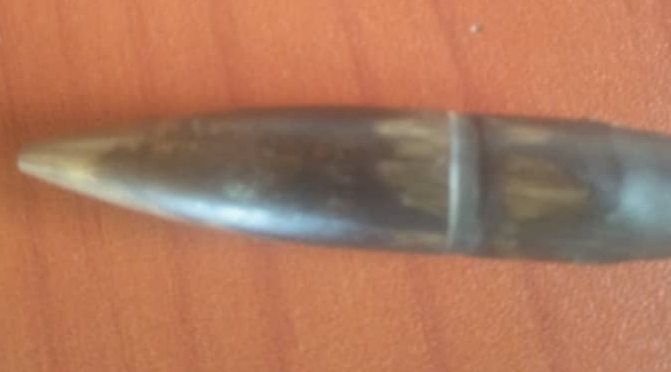 Middle Belt Times reached out to a retired senior Air Force officer who agreed to share his views on the matter on condition of strict anonymity. When he sighted a photograph of one of the ammunitions recovered from the attack site, he said the bullets are either 30 or 50mm calibre round mostly fired by machine guns mounted on attack aircrafts. Speaking on the yet to be identified attck helicopter alleged to be providing cover for terrorists, the retired Air Commodore said the government could deny such allegations as long as no clear evidence to hold onto.
The government could deny the helicopter because there are many around. Even the Nigerian Air Force has had some close incidents with unknown aircrafts. What would be overwhelming is the aircraft shot down else anything you put out can be denied.

Retired Air Force officer.
He went further to state that such ammunitions have no business in a rural community not at war.
Such high calibre weapons do not have any business in Kajuru except if the terrorists were also flying attack aircrafts or riding on armoured vehicles." He said.

Retired Air Force officer…
Middle Belt Times carried out further checks on the 30 and 50mm calibre round and discovered that such ammunitions are typically not used against personnel, but rather as an anti-materiel or armor-piercing round. "Rounds of this size can be effective against lightly armored vehicles as well as fortified bunkers. 30 mm is also a popular calibre for shipboard close-in weapons systems, such as the Russian AK-630 and Dutch Goalkeeper CIWS." [Wikipedia].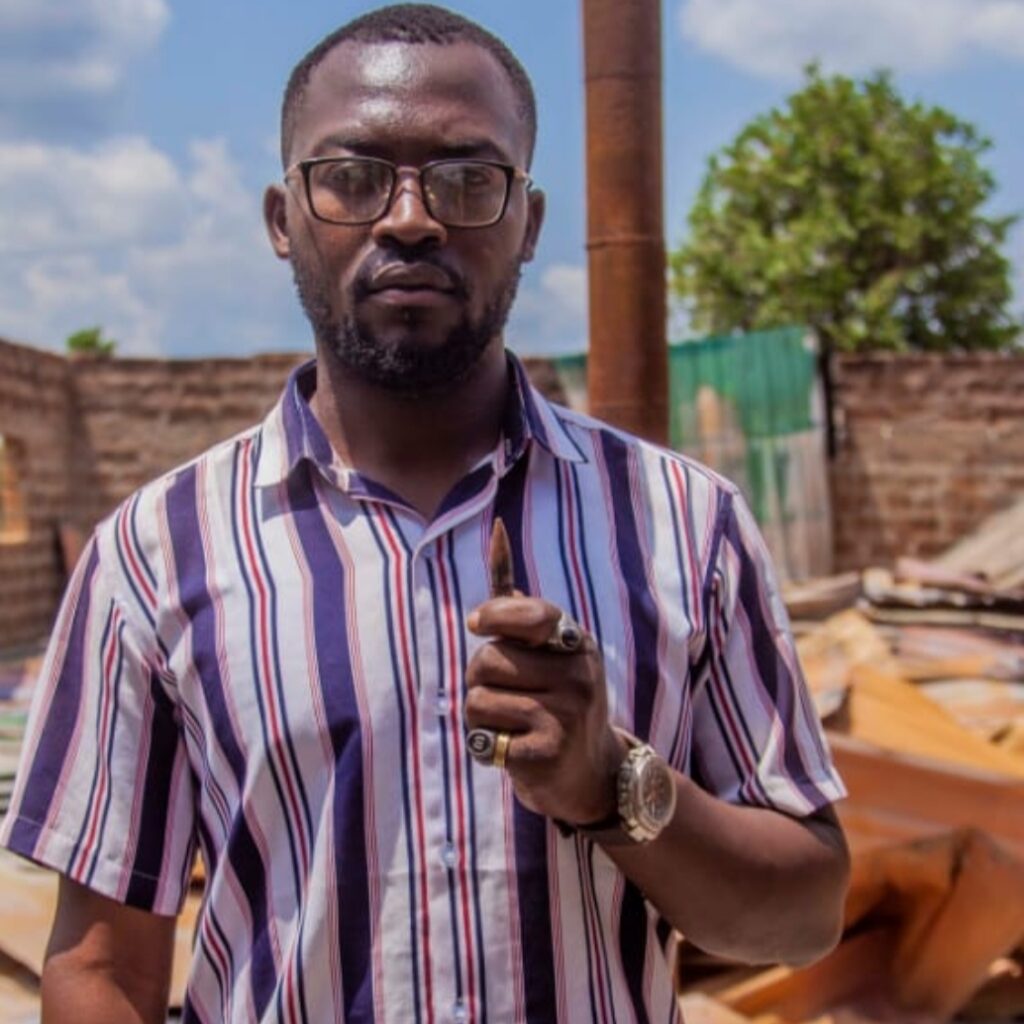 Similarly, the 50mm calibre round is used typically as anti-materiel or armoured-piercint ammunition mostly mounted on attack aircrafts. The question begging for answer is, what could such dangerous weapons be doing in an agrarian community not at war with anybody?
CONCLUSION
While this investigation may not go down well with the powers that be, Middle Belt Times is not out to foment trouble. We are asking every stakeholder to get to grips with themselves and do the needful. Yesterday, it was AK47 riffles. Today, it is a helicopter. We do not know what befalls our communities tomorrow, maybe, chemical or biological weapons.
A stitch in time saves nine!