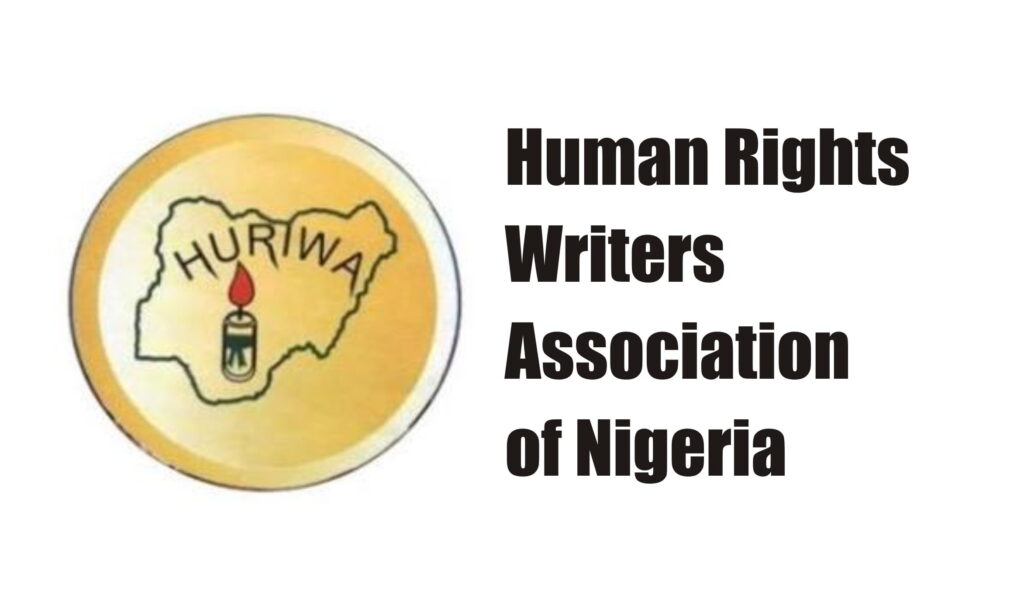 The leading CIVIL SOCIETY GROUP- HUMAN RIGHTS WRITERS ASSOCIATION OF NIGERIA (HURIWA) has lambasted the Borno State GOVERNOR Mr. BabaGana Umara Zulum for engaging in unholy communions with terrorists of the boko haram genre who have blood in their hands and have caused the deaths of over 30,000 Nigerian citizens most of whom are Borno State indigenes.

HURIWA recalled that the Borno State Government had flagged off a public campaign programme designed to reconcile and reintegrate repentant Boko-Haram elements. The programme, funded by European Union, EU, is being executed in collaboration with UNICEF, UNDP, and IOM.
HURIWA citing media reports stated that at the flag-off ceremony at the Shehu of Borno Palace on Wednesday in Maiduguri, the State Commissioner of Information and Culture, Babakura Abba-Jato, said there is the need to accept the repentant insurgents, particularly women and children who are also victims that were forced to stay with the insurgents.
Mr Abba-Jato said investigation showed that majority of the 6,000 that surrendered were women and children and some men in communities occupied by the insurgency who were forced to stay and farm for the insurgents.
HURIWA quoted the Bornob State government official as saying thus: "We also have those that carry arms that are being profiled by the authorities in line with International laws relating to such development," just as the Commissioner of Women Affairs, Zuwaira Gambo, who spoke on women and children as the worst affected by the insurgency and other conflicts, urged for public support in ensuring that they are reintegrated.
HURIWA however faulted the United Nations, European Union and the Borno State Government for aiding and abetting terrorism by pretending to be organising reconciliation between terrorists and the victims of terrorism especially when these offenders of the law did not go through the standard trial permitted by the Constitution and the Counter terror law.
The group Condemned the bizzare reconciliation and stated that what terrorists need is not reconciliation but adequate prosecutorial actions to pay for their crimes against humanity. The group therefore accused the Borno State Governor of committing treason and aiding and abetting terrorism which will inevitably be challenged in Nigerian court or the International Criminal Court in The Hague Netherlands soon.