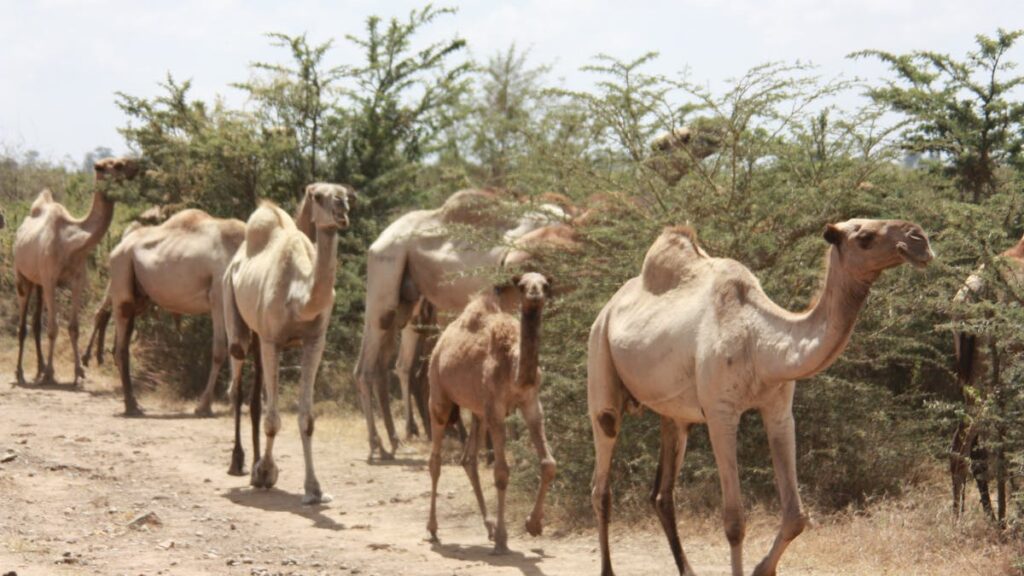 Bandits feeling the heat of the ban on the sale of petrol in jerrycans are now making use of camels, according to locals.

Over the last one week, the police made multiple arrests of persons reportedly smuggling petrol to bandits in the forests.
At least three North West governors imposed a ban on the sale of petrol in jerrycans to check the activities of bandits.
A resident of Sokoto, who pleaded anonymity, told Daily Trust that bandits fleeing Sokoto from the neighbouring Zamfara are now regrouping in Isa forest in Sokoto on the invitation of a notorious bandit leader known as Turji.
He said there are currently over 20 groups of bandits in the area and they all came on camels because they could not fuel their motorcycles.
The source added that the bandits were using the same camels to attack their communities and kidnap people.
Commissioner for Carriers and Security Matters, Colonel Garba Moyi (retd), said there was no evidence that bandits were regrouping in the area.
Meanwhile, the District Head of Isa, Alhaji Nasir Ahmad, has sworn with the Holy Qur'an that he is not aiding banditry in the area.
The palace of the district head and the residence of Moyi were attacked last Monday by some angry mob who accused them of shielding bandits.
The traditional ruler reportedly stood up at the Juma'at mosque shortly before the congregational prayer and swore that he was not in anyway aiding banditry.
"If I have ever facilitated any attack on my community or inform bandits about military movement or any subject in my domain, may God not allow me to witness another week," he said.
In a video clip of the traditional ruler which has gone viral on social media platforms, the Sarkin Gobir Isa, said he is more pained about the attack on his community than anybody in the area.
(Dailytrust)