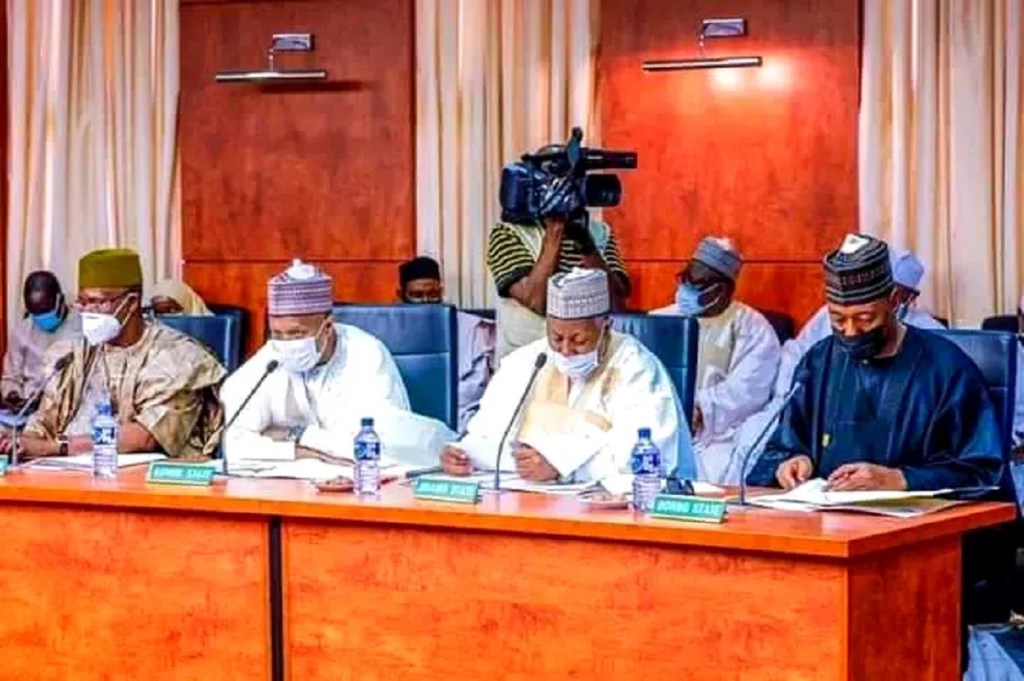 The National President of the Middle Belt Forum (MBF), Bitrus Pogu, has dissociated the region from the resolution of the Northern Governors' Forum (NGF) as regards the power shift come 2023.

Governors from the northern region had opposed the claim from their southern counterparts that the next president should be from the south.
According to the northern governors' forum, the claim is not in line with the dictates of the constitution.
"The Forum observed that some Northern State Governors had earlier expressed views for a power-shift to three geopolitical zones in the South with a view to promoting unity and peace in the nation. Notwithstanding their comments, the Forum unanimously condemns the statement by the Southern Governors Forum that the Presidency must go to the South.
"The statement is quite contradictory with the provision of the Constitution of the Federal Republic of Nigeria (1999) as amended, that the elected President shall: score the majority votes; score at least 25% of the votes cast in 2/3 States of the Federation. In the case of run-up, simple majority wins the election."
Reacting, the MBF chairman told Vanguard, "the Governors of the North should first and foremost realize that there is nothing like a monolithic North again.
"Secondly, they should know that the Middle Belt can never be part of such a position that is anti-people. So they should all hide their faces in shame for saying power will not go to the south in 2023.
"They should remember that because of what happened to Abiola, in 1999 we zone the presidency to the South West, not just South. The country has maintained that rotation so that peace can reign in the country and no part of the country will feel alienated.
"Therefore, in this situation, for them to insist that presidency should be retained in the North after that zone has completed its eight years tenure in 2023, is a shame.
"It means they want Nigeria to break up. That is what they are after. They are not lovers of Nigeria. They are the people who hate Nigeria and it is obvious by the position they took yesterday.
"But they must realize that the Middle Belt is not with them because there is no more monolithic North. Even the traditional rulers of Middle Belt who were invited to that meeting in Kaduna were not with them. They were in attendance and watched what transpired but I can assure you that their hearts were not there."
(Newswire)