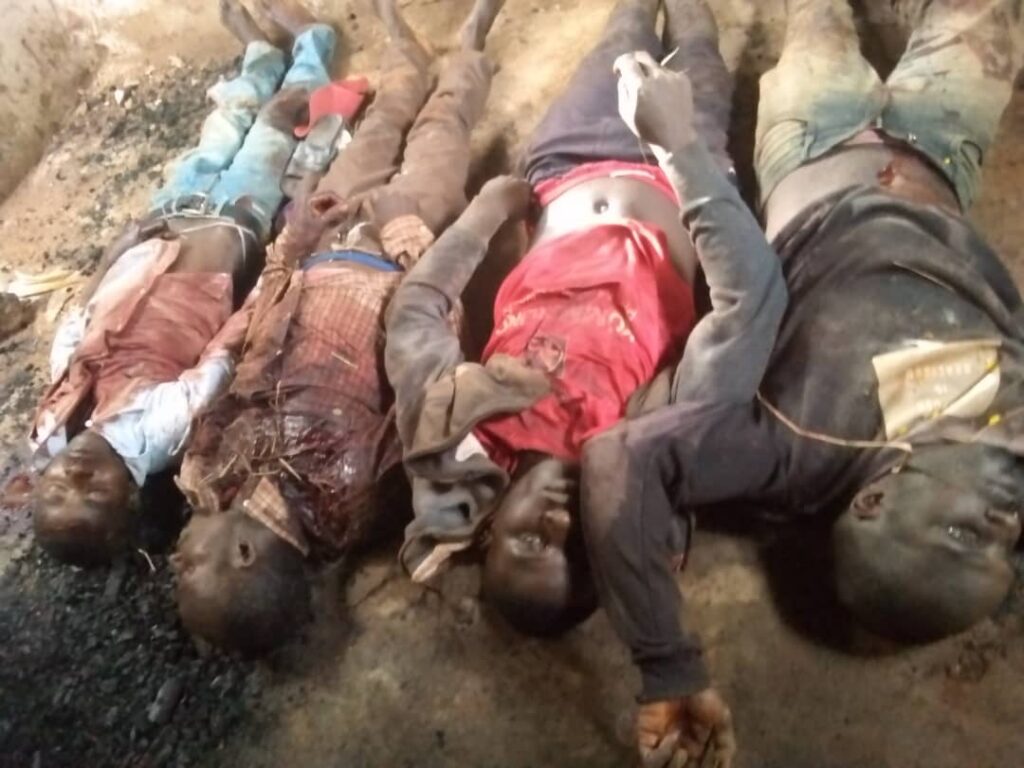 No fewer than four Rigwe people in Bassa LGA of Plateau State have been confirmed killed by suspected Fulani terrorists on Tuesday night, 28th September, 2021. According to the Irigwe Development Association (IDA).

Davidson Malison, the National Publicity Secretary of the IDA confirmed the attack to Middle Belt Times via telephone
"At around 6:50pm Nigerian time, three persons on a motorcycle were ambushed along Twin Hill Road, Jebbu Miango, in Miango District of Rigwe Chiefdom, Bassa LGA of Plateau State. Two were killed instantly and one sustained gunshot injuries.
The three were on their way from Jebbu Miango to Miango community when the Fulani Terrorists laid ambush and attacked them. Their motorcycle was also burnt to ashes by the terrorists." Malison said
In a seperate attack same Tuesday evening, two persons were killed while working on their farm at Nzhwerenvi community in Jebbu Miango.
The names of the victims were given as follows;
45 year-old Bitrus Bulus
35 year- old Yakubu Chohu
33 year-old Friday Gani Kyeri
19 year-old Kyeri Gani.
27 year old Musa Wah sustained injury during the attack.
Communities in Miango have come under repeated Fulani jihadists attack with over 70 people reported killed and over 300 houses and farm lands destroyed in July 2021.