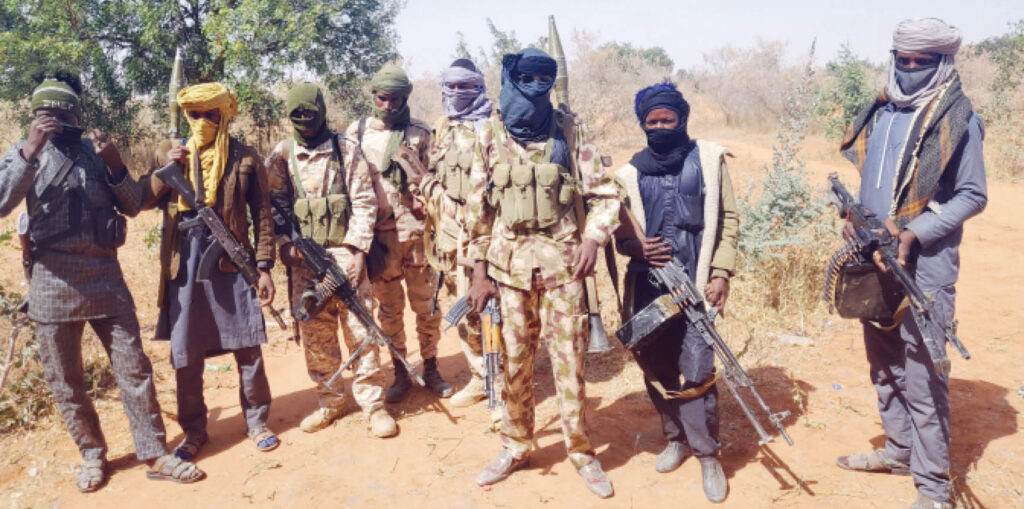 Some bandits from Zamfara State said they are moving to Sabon Birni area of Sokoto State in expectation of arrival of troops from Niger Republic who "are coming to assist Nigeria" in tackling the marauding armed men.

A leader of the bandits said gunmen had set up presence in the villages of Ballazu and Gangara, in the area.
Sabon Birni Local Government Area borders Niger Republic with many of the villages under it close to the border line.
There has been escalation of bandits' attacks on Sabon Birni, and neighbouring local governments recently, including one on a military base at Burkusuma where at least 15 personnel were killed, and many others injured last weekend.
Sources confirmed to this newspaper at the time, that the attack was carried out by gunmen from the gangs of notorious bandits' leader, Turji, with others loyal to Halilu Sububu. The two bandits' kingpins operate around Zurmi and Shinkafi, two local governments bordering Sabon Birni.  
The Defence Headquarters in a statement on Monday confirmed the attack but attributed it to forces from the jihadist's Islamic State in West Africa Province (ISWAP).
Speaking to Daily Trust, one of the arrowheads of the bandits, Shehu Rekeb, claimed responsibility for the last weekend's attack on the Nigerian security forces.
Rekeb said some security personnel kidnapped by the attackers were being held by the bandits.
He said Turji led his men to launch the attack in order to take position around the border town to avert any incursion by the Nigerien troops who, he said, were preparing to move in to support the push against the bandits operating in the area.
"It is said Niger is coming through there to support Nigeria; that is why we said the boys should go there to monitor," he said.
He asked Nigerien President Mahamed Bazoum to stay out of what he described as a "family affair" and Nigeria's internal affairs, warning that the bandits would begin to launch attacks on the Nigerien side.
On the claim that ISWAP was responsible for the attack, Rekeb said: "They know the attack was done by Fulani boys. They know them all. Many of their men were taken away; if they call them, they know who answers them."
(DAILYTRUST)