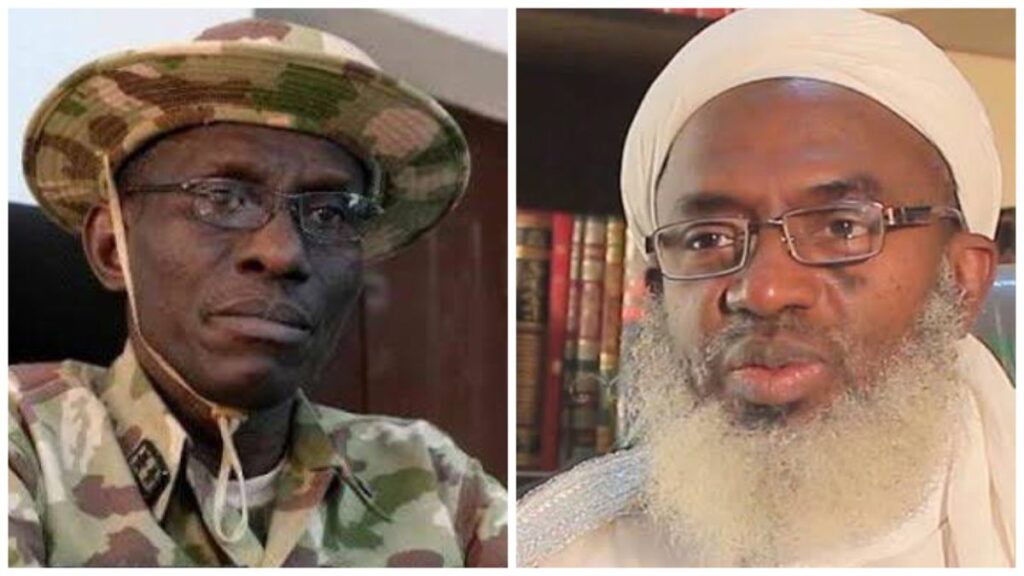 Nigeria's Chief of Defence Staff, General Lucky Irabor, has said that controversial Islamic scholar Ahmad Gumi is playing his part to tame the menace of insecurity in the country and would not be stopped by the military.

Mr Irabor, speaking at a ministerial briefing organised by the presidential communications team at the Presidential Villa, Abuja, says that while Mr Gumi does not work for the military, the military will not prevent anyone from contributing to the country's security.
Mr Gumi, a self-appointed mediator between bandits and the government, has been at the forefront of articulating the position of bandits wreaking havoc across the North.
The influential Islamic cleric recently stated that one-third of Nigeria's budget for battling insecurity should be spent on bandits through techniques other than fighting, such as enlightenment and listening to their problems.
During a recent speaking engagement at the Ahmadu Bello University, Zaria, Mr Gumi stated that the humane side of bandits could be optimised by by showing them understanding and respect.
He said he has been able to undertake several visits and negotiations with the brigands simply by showing empathy to their yearnings.
The advocacy of Mr Gumi for bandits drew flaks from the presidency weeks past.
President Muhammadu Buhari's spokesman Femi Adesina slammed him as "bandits-lover".
Many Nigerians have also called for Mr Gumi's interrogation.
Mr Irabor also announced that the military has received all 12 A-29 Super Tucano fighter jets ordered from the United States.
He said while the military should have had the last six aircraft on September 24, a variety of factors, including weather, delayed delivery until September 28, 2021.
The fighter jets according to the defence chief are expected to strengthen Nigeria's military operations across the country.
[Gazette]