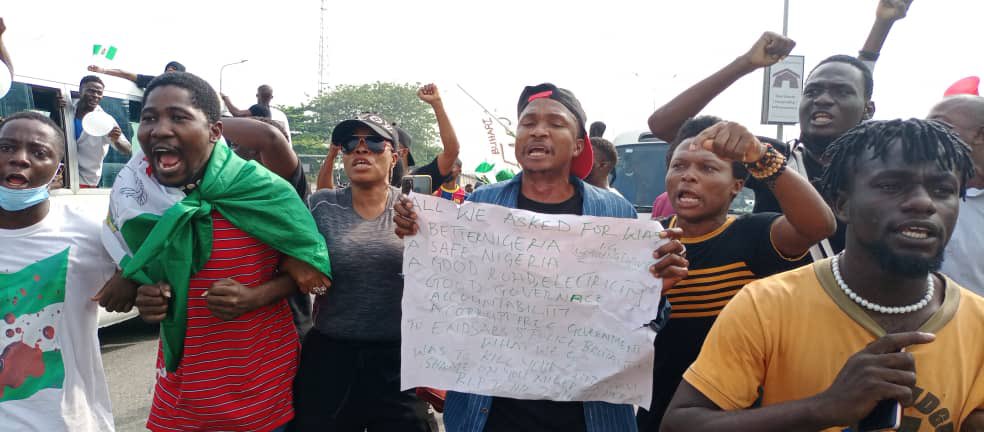 By Beevan Magoni

There was a mild drama on Wednesday morning in the Mpape Area of Abuja when a landlord parked his car and refused to give way to two military vehicles who had parked their cars beside his house thereby blocking the road.
The landlord had overnight come back home to meet the military armored Hilux vehicles parked beside his house and decided to park his behind theirs.
At dawn on Wednesday, the military men said they were on their way out of Abuja, as they were part of a governor's convoy, and then called on the man to move his vehicle and create space for them to exit the area, but it did not get down well with the man who refused to move his car.
Neighbors on hearing the commotion interceded on behalf of the military men but the man refused. The military personnel had to call for a backup from some of their colleagues who arrived in another armored Hilux van to which the man locked his house and watched as the military men rage and threaten.
Despite pleas and warning shots fired into the air by neighbors and the military men, the man refused, which left the military men with the option of moving the car out of the way by pushing it. While that was going on, the man stood on his balcony with a bottle of beer in his hand, at the same time videoing the whole process.
It took the military men four hours to finally leave the area as the man comes out to apologize and pacify his neighbors stating personal reasons why he did not come out to remove the car and paving way for them.