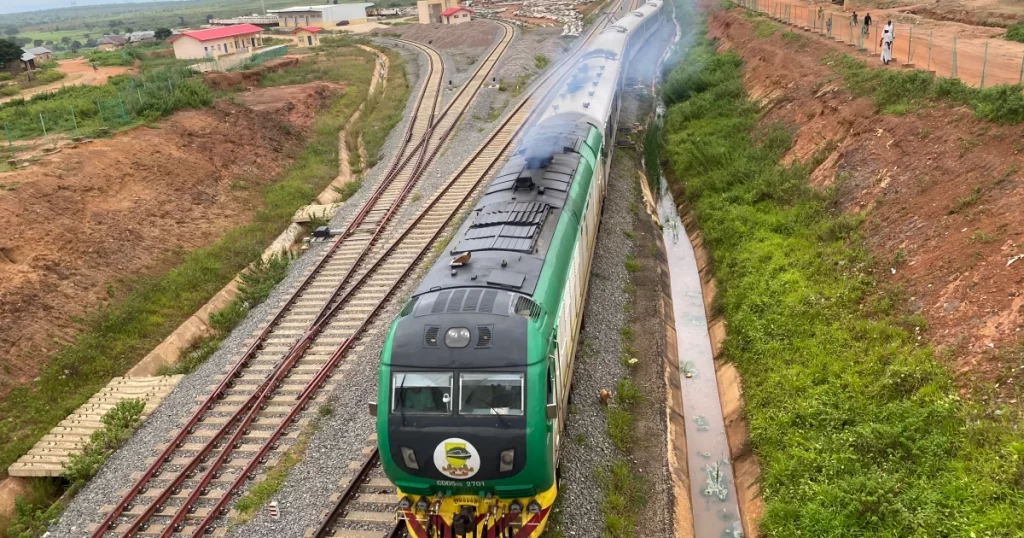 Commotion as security operatives order all to take cover in pitch darkness
The Abuja-Kaduna train which developed 'fault' about 40 kilometres to Kaduna, left passengers in a state of panic for over six hours after taking off from Idu terminal in Abuja, around 6pm Wednesday.

Regional Editor of News Express Garba Muhammad and other passengers in the train said the train developed fault around 8pm after a loud sound from the engine which forced the train to stop.
"We had a loud sound from the locomotive engine, then the train gradually came to abrupt halt," Muhammad said.
There was pandemonium from passengers when the security men in the VIP coaches shouted for all to take cover after the loud sound.
Lights and the air conditioning systems immediately went off, leaving passengers in the heat and darkness.
"Policemen in the VIP coaches shouted to us to get down when we had the loud bang. We all fell over each other, while some ran to other coaches, thinking that the train was under attacked," Lawal Isah, one of the passenger said.
Since then, passengers were left in the middle of the bush in the middle of the night afraid of imminent bandits attack.
Another engine came around 12:15am and pushed us to Rigasa, Kaduna – a short distance that took additional two hours with frequent stops and slow movements.
There were no comments from officials in the train as to what caused the engines fault and why it took over four hours for another engine to come for rescue.
The incident, however, generated mixed reactions, as passengers were insinuation a deliberate attack of the engine.
(NewsExpress)