Lawyers to Kaduna based Human Rights Activist and Humanitarian, Alheri Magaji have written to Vincent Bodam over his 'defamation' post against the Activist.

In a letter written by Yusuf Dankofa & Co, counsel to Alheri and made available to Middle Belt Times on Friday evening, Alheri demanded for retraction of the said post and also a public apology from Bodam.
The letter demanded a public apology from Bodam within seven days over his Facebook post against Alheri which is deemed defamatory by the RADi co-founder.
"In view of the above, our client herein demands a retraction via the same medium and a letter of apology within the next 7 days from the day of this letter." The letter reads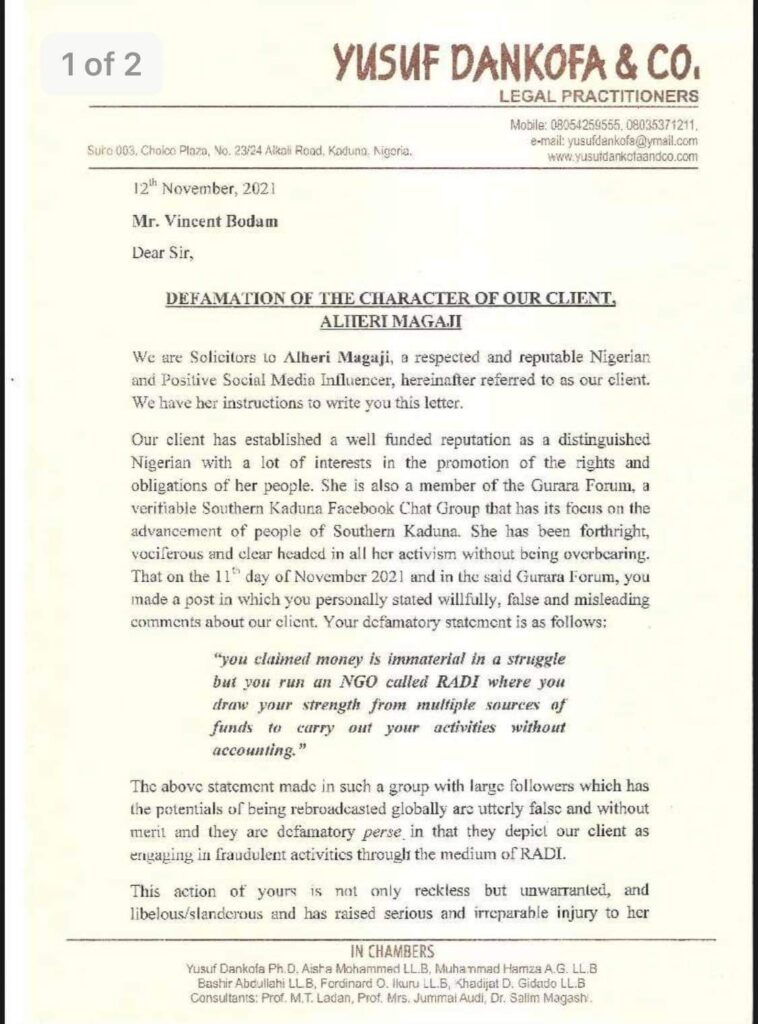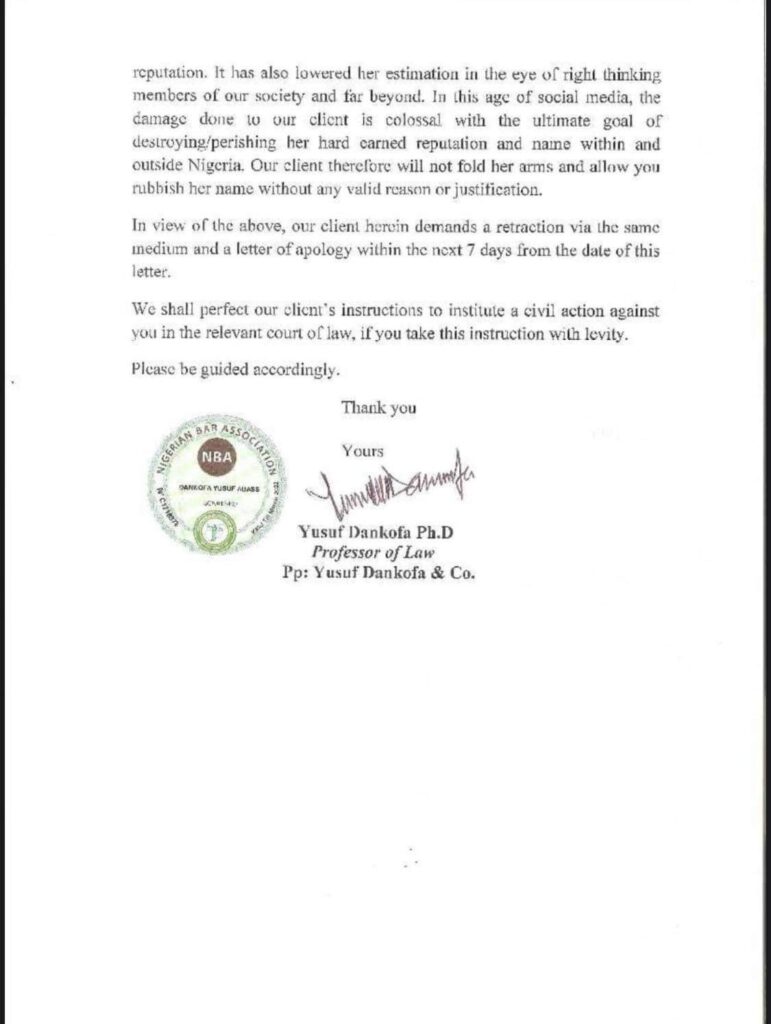 It will be recalled that Bodam made a post on the 11th of November 2021 in a Facebook group, called Gurara forum accusing Alheri of engaging in fraudulent activities using her humanitarian outfit, 'RADi'.
RADi, a Nonprofit organization founded to cater for the needs of victims of terrorism in Southern Kaduna is known for its transparency and accountability in all its activities.
Receipts of all expenses made by the organisation are often times posted on social media, an action many have continue to hail.