The Southern Kaduna Peoples Union (SOKAPU) has voiced alarm over what it has called "a well-packaged bouquet of deadly charges" made against Governor Samuel Ortom by an organization led by the former Emir of Kano, Sanusi Lamido Sanusi.
According to SOKAPU, it condemns the killing of innocent individuals or any resident of Nigeria, regardless of color, tribe, creed, or area.
"Southern Kaduna has had more cruelty than it can manage, especially in the last eight years," said Mr. Luka Binniyat, spokesman for SOKAPU, in a statement. "We know what mass murder of defenseless law-abiding civilians entails."
According to the statement, the Air Force administration has admitted responsibility for the strikes and defended its line of action, arguing that if the bombing victims were innocent herders, justice must be served and full compensation must be given to their families.
It said, "On January 30, 2023, the former governor of the Central Bank of Nigeria wrote and signed a strongly worded letter to President Muhammadu Buhari that was filled with accusations and threats against Gov. Ortom. The letter made its way into the press. It is absurd and regrettable that the previous Emir of Kano and leading Fulani elites would go so far as to try to implicate Ortom in the event.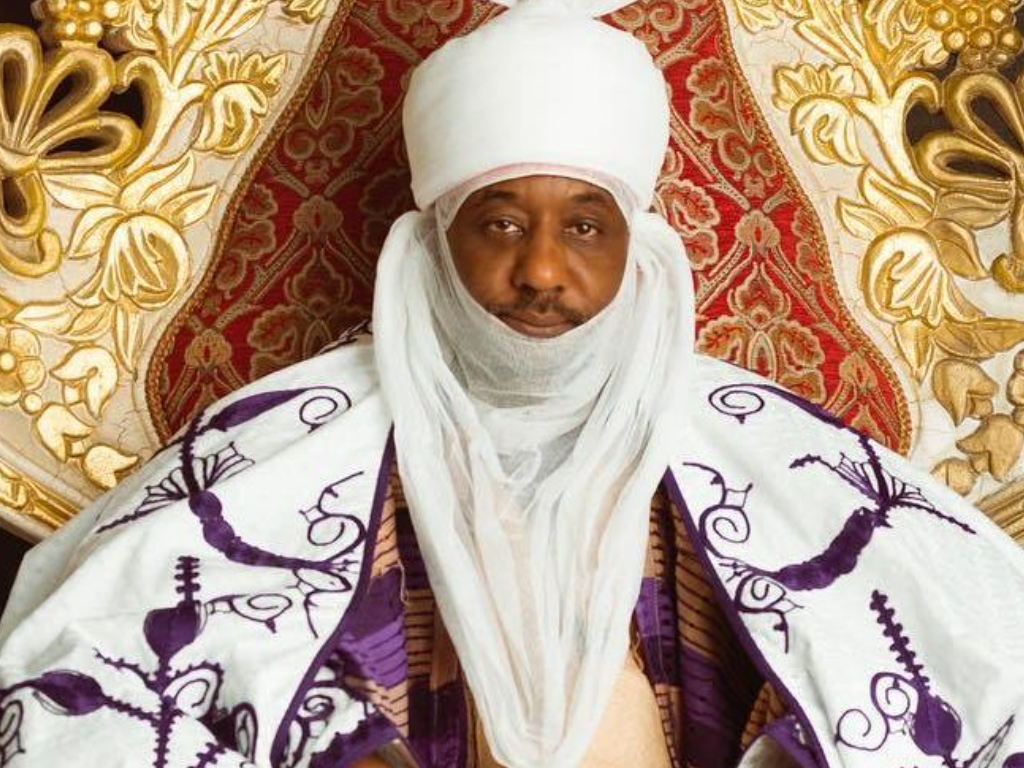 According to the statement, the major offense committed by Governor Ortom is the Open Grazing and Livestock Prohibition and Ranches Establishment Law, which is enforced by the Benue State Livestock Guards. The statement claimed that since the law's passage in 2017, Gov. Ortom has not only been the target of a barrage of verbal attacks from enraged Fulani leaders and groups, but has also survived multiple attempts on his life.
SOKAPU observed that if a state government enacts a law that every resident of the state is bound by, no ethnic group has the exclusive right to disrespect such a law no matter how privileged and protected it may be and that the most civilized course of action is to follow the democratic process of reviewing the law or repealing it.
"Therefore, we anticipate that Sanusi and his tribe chiefs will urge their followers to uphold Benue State law while on state territory and to pursue legal means of amending or repealing any law they believe to be against their people's best interests".
"What SOKAPU finds curious and very surprising is that Sanusi who has portrayed himself as a nationalist of some kind has reduced himself to a narrow champion of his tribesmen. We say this because Sanusi has made Kaduna his second home since his dethronement as the Emir of Kano in March 2020 but has never made a comment on the mass killings of the people of Southern Kaduna and law-abiding Fulani in Kaduna State," the forum noted.
The statement continued, "In June 2022, the forum reported with proof of how killer herdsmen on over 150 motorbikes attacked some communities in Adara Chiefdom in Kajuru LGA in Southern Kaduna, while a low-flying Air Force gun-mounted plane assisted the invaders." It added that 32 innocent farmers were killed in the attack and a further ten were abducted.
This is just one of many attacks for which we have alleged complicity on the part of a rebellious military unit. Sanusi has been attempting to portray himself as a statesman, thus we would have anticipated that he would add his substantial voice to denouncing such criminality and demanding justice, even if not with the same zeal and fervor he is applying to the Akwanaja bombing, the statement said.
" Sanusi wields a lot of influence on the Governor of Kaduna state, Mallam Nasir el-Rufai. However, el-Rufai has persisted in demonstrating a lack of ability or will to safeguard the residents of Kaduna State, particularly from the bloodshed caused by armed herders who are also known as "bandits." When Kaduna, his second home, is gushing with the blood of innocent victims as a result of savage herdsmen assaults, Sanusi's decision to focus on Ortom in distant Benue State (away from the scene of the atrocities in Nasarawa State) certainly reeks of a troubling agenda against Ortom.
It was highlighted that Southern Kaduna, a formidable region of the Middle Belt, wanted to declare that if Ortom suffered harm, they knew who should be held accountable.
"We show our support for Ortom and the residents of Benue State. We also want a thorough investigation of the bombing in Akwanaja. We further want that the same policy be applied to similar bombs that have occurred in Southern Kaduna, according to the forum.