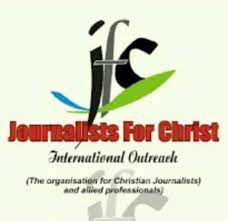 By Steven Kefas

A group under the auspices of Association of Christian Journalists and Allied Media Professionals has gone into a partnership with the World Association for Christian Communication (WACC) and Bread for the world to advance the Rights and Welfare of IDPs in Nigeria.
The group announced the partnership via a press release signed by its President, Mr Lekan Otufodunrin and made available to Middle Belt Times.The Press release reads in full;
JFC/WACC Partner to Advance Rights and Welfare of IDPs in Nigeria
With the support of the World Association for Christian Communication (WACC) and the Bread for the World (German Protestant Agency for Diaconia Development) we announce the launch of a new project aimed at bringing to limelight for institutional attention, the rights and welfare issues faced by Internally Displaced Persons, IDPs in Nigeria.
The project entitled, 'Advancing the rights and welfare of IDPs through the media' will help to consolidate our work in alleviating the pitiable living conditions of IDPs will run from September 1, 2021 to August 31, 2022.
It will provide information on the trend in reportage of IDPs and training for journalists and writers on enhanced reporting of IDP issues.
A small team of journalists across the country will be commissioned to write special investigative reports on IDPs issues and engender stakeholders' engagement; and conduct series of media-driven advocacy to advance the welfare of IDPs.
Overall, the one-year project is expected to drive positive reportage of IDPs in the media and attract policy change to improve the welfare and rights of IDPs.
The new project will build up two earlier projects; Monitoring Media Reportage and Portrayal of IDPs in Africa and Managing Internal Displacements in Nigeria supported by WACC and Otto Per Mille ( Weldesian Church), Italy.
As a media based organization, we are among others, committed to advocating for the communication rights of all citizens, including many who are voiceless.
Across the country, the population of IDPs is growing and there is need for more media focus on their plight.
Lekan Otufodunrin
President