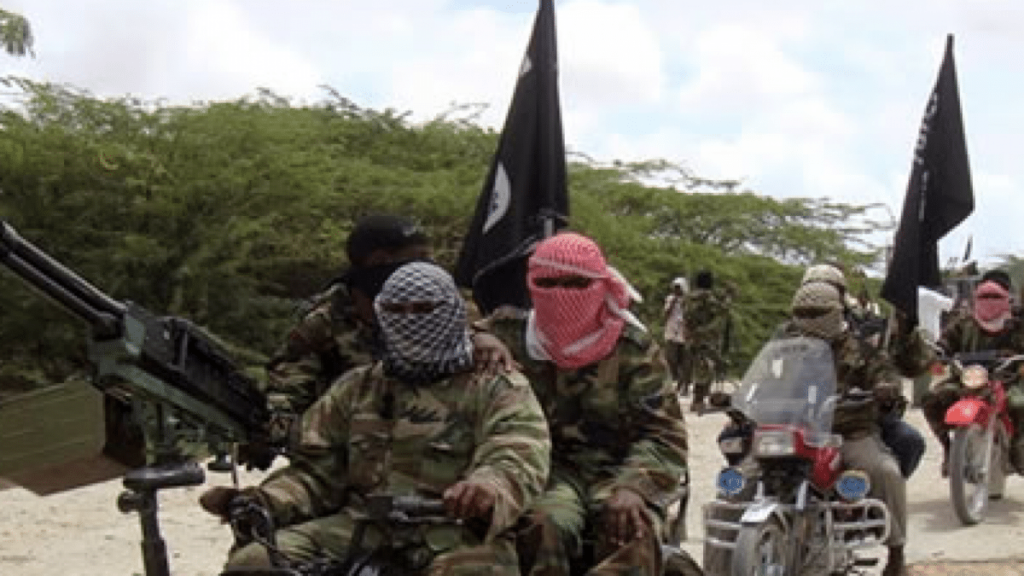 More than 300,000 children lost their lives in the last 12 years because of the insurgency ravaging the North East region, the latest statistics released by the United Nations Children's Fund (UNICEF) revealed.
This is just as the Nigerian military said the Islamic State of West African Province (ISWAP), a rival terrorists' organisation has started massive recruitment of jobless youths into its fold to continue wreaking havoc.

The latest statistics released by UNICEF also disclosed that over one million persons have been displaced within the period under review.It said no fewer than 5,129 out-of-school children were currently battling mental health challenges as a result of the conflict in the North.
When one of our correspondents attempted to get more information on the factors responsible for the death of 300,000 children, the UNICEF Media Contact in Maiduguri said that the deaths were a summation of direct and indirect attacks on children.
He said, "Children killed in crossfires, Improvised Explosive Device (IEDs), children used as suicide bombers, children killed by malnutrition among others."
Salihu Bakhari, who is a retired security officer, said he was not surprised by the figures released by UNICEF.
"We are just coming to terms with the reality because the attention in the past was on the frequency of attacks and destruction. We paid little attention to the humanitarian crises including how children were affected.
"I believe more figures would be reeled out in the coming months but the most important thing is for various stakeholders to start thinking on how to address the challenges.
"There are many children that are missing; some have been stolen and others are in the hands of terrorists. They are nurturing them to become fighters.
"So, while we frown and lament the killing of children, there must be a deliberate effort to save those in captivity and make life meaningful for them," he said.
Attacks against children must stop
UNICEF Representative in Nigeria, Peter Hawkins, advocated that every stakeholder must ensure attacks against children stop immediately.
He said his organisation and the European Union (EU) were working together to provide community-based psychosocial services.
He said, "The scars of conflict are real and enduring for children. Too many children in North East Nigeria are falling victim to a conflict they did not start. Attacks against children must stop immediately.
"In the meantime, we are committed to working with our partners to provide psychosocial and other support to conflict-affected children, so they can regain their childhood and restart their lives."
Hawkins said that the EU-funded Support to Early Recovery and Resilience Project, implemented by UNICEF, was aimed at improving the mental health of 5,129 out-of-school children in Borno State.
He also said that stress and violence had been linked to poor brain development, depression and poor self-esteem and children exposed to conflict and violence were at risk of long-term mental health and psychosocial issues.
The UNICEF chief said that the conflict-affected out-of-school children in the state, which cut across six local government areas were receiving services including mental health support in safe spaces to strengthen their well-being, resilience, literacy skills and self-reliance.
The project, according to him, also supported vulnerable children across Borno with protection and health services, vocational and basic literacy skills, access to justice and security, under a holistic humanitarian intervention.
He said the intervention had so far provided 15,552 out-of-school children with vocational training; 1,610 out-of-school children with literacy and numeracy skills and 5,194 children enrolled into integrated Qur'anic schools across focus LGAs.
On his part, the EU Head of Cooperation, Cecile Tassin-Pelzer, said, "Addressing the psychosocial well-being and development of children and teachers in conflict situations is an important part of re-establishing education provision and enabling children to re-enter schools safely."
Daily Trust reports that apart from the huge number of children who were killed during the twelve-year conflict, thousands of adults also lost their lives while many properties including schools, markets, hospitals, electricity and many other social amenities were destroyed.
Governor Babagana Zulum recently said over 100,000 people have been killed by Boko Haram, amplifying what his predecessor, Kashim Shettima said in 2017.
(DAILYTRUST)