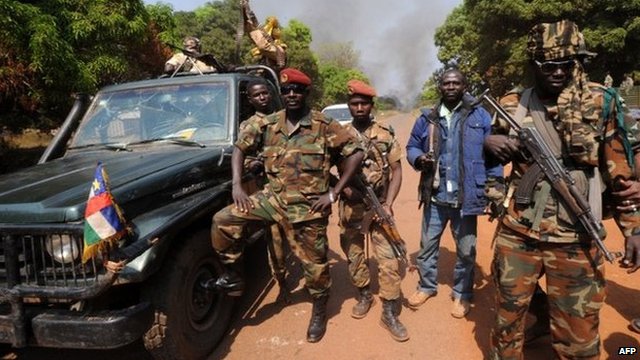 The recent coup d'état in the Republic of Guinea and the attempted coup in Sudan have continued to draw attention of the diplomatic community, trade unions, international organisations, among others.

Col. Mamady Doubouya, Head of Guinean Special Forces (GSF), on Sept, 5, overthrew President Alpha Conde and detained him.
Also from Sudan, authorities reported a failed attempt to overthrow the country's transitional government, blaming "military officers and civilians" from the former government of deposed President Omar al-Bashir.
Sudan's Prime Minister Abdallah Hamdok described the attempted coup, which took place early Tuesday, as "an extension of previous attempts" to overthrow the transitional government
Those who spoke on the coups, noted that since the "Togolese military coup d'état" of Jan. 13, 1963,'' overthrow of democratically elected governments had become a trend across other parts of the continent.
That Togolese coup, led by Gen. Gnassingbé Eyadéma, that overthrew Sylvanus Olympio, was the first in Africa.
Since the first coup that occurred in Togo, 38 forcefully overthrow of legitimately elected government had been carried out across 38 countries, out of 54 countries in the continent.
The countries include: Nigeria, Guinea-Bissau, Madagascar, DR Congo, Mali, Malawi, Cote d'Ivoire, Sudan, Eritrea, Republic of Benin, Central African Republic, Libya, Comoros, Chad and Egypt.
Others are: Lesotho, Gambia, Burundi, Burkina Faso, Zimbabwe, Equatorial Guinea, Gabon and Ethiopia.
Some who spoke said that coups in general pose setbacks to democratic growth.
They noted that unless the trend is reversed, coups would continue to create platform for disregard of fundamental rights of citizens.
They also urged the African Union and ECOWAS to wade in and ensure coup becomes thing of the past in the African continent.
Mr Abdulmalik Ahmed, the Consul-General of Nigeria Mission in Johannesburg, South Africa, condemned military coups in Africa, saying it is fast becoming trend that must be stopped.
Ahmed said: "It is a sad day for the people of Guinea and a setback for democracy in West Africa and Africa in general.
"Democracy in itself should not be viewed as an end in itself, but a means towards development and popular participation in governance and decision making.
"It is a setback for our sub-region."
In the same vein, Mr Chukwuemeka Nnaji, the President of Nigerian Union of Traders Associations in Ghana (NUTAG), said that coup is unacceptable, because its outcome affect trade negatively.
He, therefore, appealed to the African Union and ECOWAS to intervene in the matter to restore sustainable democracy, not just in Guinea, but in the continent.
According to him: "Coup in any country of Africa is unacceptable and therefore should be condemned with a very strong force.
"So, I add my voice to call on the international community to intervene in the matter as soon as possible, to stop more casualties in Guinea.
"We do not want a repeat of Liberia, Sierra Leone or the Ivory Coast outcome of internal conflict in West Africa.
"I call on the leadership of ECOWAS, especially Nana Akufo Addo, the Chairman of ECOWAS Heads of State to intervene immediately."
Also Vice President Yemi Osinbajo, threw his weight behind the calls to end coups, saying that such menace have no place in the 21st century governance.
Osinbajo, who spoke when he represented President Muhammadu Buhari at a virtual Extraordinary Session of the Authority of Heads of State and Government of ECOWAS member-states, stressed the need for the regional body to take proactive steps to prevent coups in the sub-region and the continent at large.
"There should be new measures to prevent coups, what happened in Guinea is a brazen disregard for the provisions of ECOWAS protocol on democracy and good governance, which clearly states that every ascension to power must be through a free, fair and transparent election.
"The unconstitutional seizure of power in any shape or form is simply unacceptable, especially with four coups within the last few months is dangerous trend indeed.
"We are sliding back to the infamous 60s', our zero-tolerance for coups is important, but clearly insufficient. Are there further steps that we can take to prevent coups d'état?"
In line with this, ECOWAS had in a communiqué issued after a virtual meeting of the organisation to discuss the political developments in Guinea, suspended the membership of Guinea and called for the immediate restoration of civil rule in the country.
The regional bloc demanded immediate restoration of civilian rule in Guinea, adding that the "defence and security forces should maintain a constitutional posture," while reaffirming its strong opposition to any political change by unconstitutional means and condemned, in the strongest terms, specifically the coup in Guinea.
"The authority expresses deep concern over the political developments in the Republic of Guinea following the coup d'état of Sept. 5, 2021 and their consequences for regional peace and stability," the communiqué said.
ECOWAS, however, promised to send its mission, led by Ghanaian Foreign Minister Shirley Botchwey with representatives from Nigeria, Burkina Faso, and the ECOWAS Commission to achieve its target.
All who spoke on the resurgence of coups in Africa, agreed that there is urgent need to check the trend.
They also said that the UN, AU and the Commonwealth have great roles to play to check unconstitutional ascension to power in the African continent.
(NANFeatures)