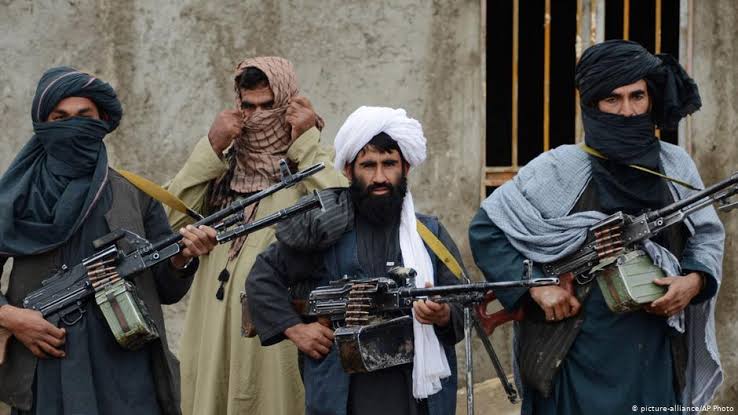 The Taliban has sought to join world leaders in addressing the United Nations General Assembly.

The 76th session of the assembly is currently ongoing in New York.
Nigeria's President Muhammadu will address the UN on Thursday.
As part of its effort to seek international recognition, The Taliban, which took control Afghanistan on August 15, 2021, nominated its ambassador to speak at the UN.
According to UN spokesman, Stephane Dujarric, Secretary-General Antonio Guterres, received a communique on September 15 from the currently accredited Afghan ambassador, Ghulam Isaczai, with the list of Afghanistan's delegation for the assembly's 76th annual session.
Five days later, Guterres received another communication with the letterhead "Islamic Emirate of Afghanistan, Ministry of Foreign Affairs," signed by "Ameer Khan Muttaqi" as "Minister of Foreign Affairs," requesting participation in the UN gathering of world leaders.
In this new bulletin, the Taliban claimed that Isaczai last represented Afghanistan when former President Ashraf Ghani, who fled on August 15, 2021, was in power.
In light of these developments, the Taliban said they are nominating Mohammad Suhail Shaheen as the new permanent UN representative.
However, it is not yet known if the UN credentials committee will legitimise the request.
An official from the panel told the Associated Press under strict condition of anonymity that the UN committee "would take some time to deliberate", suggesting the Taliban's envoy would not be able to speak at the General Assembly at this session at least during the high-level leaders' week.
Senior officials of the US state department said they were aware of the Taliban's request, but could not predict how the panel might rule.
The committee's members are the United States, Russia, China, Bahama, Bhutan, Chile, Namibia, Sierra Leone, and Sweden.
(DAILYTRUST)