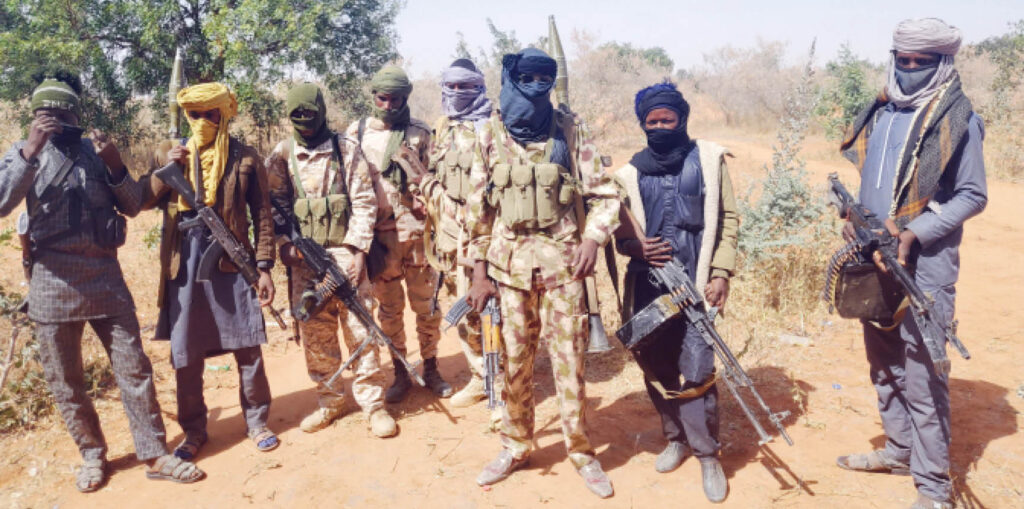 Reports reaching MBT confirmed that bandits over the weekend attacked a Nigerian security base in Sokoto, killing at least 17 security forces consisting of 9 soldiers, 5 Mopols and 3 Civil Defense members, according to BBC Hausa.

The attack was believed to have been carried out by Bandit commander, Kachalla Turji.
Sources in Zamfara said that Turji has moved his bandit camp from Fakai in Zurmi of Zamfara to East of Isa, Tozai in Sokoto over continued air raids by the Nigerian Airforce from Katsina, The new camp is lessthan 45KM away from the attacked military formation.
This attack according to sources is to eliminate all forms of military presence from their new operational base in sokoto.
"the bandits encircled a primary school where the military resides before shooting sporadically, many soldiers escaped with gun shots to basira in Niger Reublic." A Zamfara resident told MBT
According to this source the bandits set ablaze a military vehicle, took away another vehicle, military patrol motorcycles and many arms belonging to the military.
MBT also gathered that soldiers in Basira, Guidan Roumji in Niger Republic have rescued 9 Nigerian Soldiers who escaped the bandit attack from Gatawa forest in Sokoto.
The latest attack by Kachalla Turji and his gang further raises questions on the effectiveness of the ongoing military operations in the North-West where the military claims to be dealing a serious blow on the bandits yet the bandits keep launching attacks on villagers and even military formations.