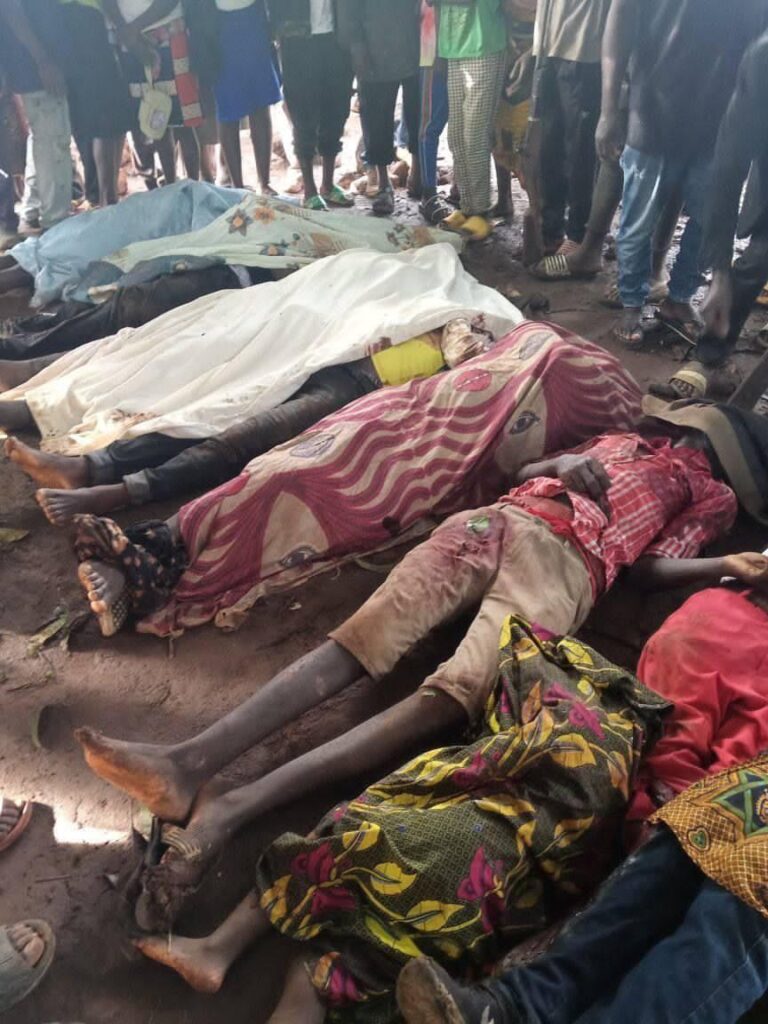 33 names of victims killed in Madamai and Abun communities in Mallagum District in Kaura local government area of Kaduna state on Sunday have so far been obtained by Middle Belt Times.

The list made available to MBT by the Catholic Priest of ST. Thomas Quasi Parish, Mallagum, Rev. Fr Cosmos Michael Magaji contained 33 names believed to have so far been identified by the communities. The victims are made up of 9 females, 23 males and one minor (female)
Commenting on the list, Rev. Fr Magaji said the attack was well coordinated.
"They rounded some houses. It was a well coordinated attack." He said.
The victims are as follows;
Mrs Lami Yakubu Adakai
Mrs Fkorenc Yakubu Adakai
Danlami Adakai
Samaila Adakai
Garba Simon
Patrick Bala
Kato Achigaba
Andrew Lekwot
Lawrence Andrew
Victor Joseph
Philemon Akant Habiba
Sofio Bala Bwachat
Siman Zamani
Danjuma Yusuf
Friday Bulus
Eunice Ibrahim
Stephen Nkom
Yusuf Zuwahu
Genesis Danjuma
Bulus Markus
Ezekiel Bobai
Talatu Ezekiel
Bonat Francis
ThankGod Hananiya
Raymond La'aki
Musa Yashim
Janet Duniya
Paul Akwok
Yohanna Gagarau
Lucy Kambai
Faith Bala
Esther Luka
Philip Kambai
Middle Belt Times had earlier reported that 36 people were killed when terrorist herdsmen invaded the two communities on Sunday evening.