Three residents of Hukke village in the Miango District of Plateau State were killed on Sunday night after a group of Fulani herders sent a warning letter to the Nigerian Army on October 1.

Three persons also sustained varying degrees of injury as a result of the attack. The deceased residents are Barry Ive, 42; Isaiah Gado, 45; and Weyi Chohu, 40, while the injured ones are Bosco Gbere, Barnabas Lundi, and Moses Bombo.
FIJ gathered that the entire Miango community, which had been deserted since early August owing to several invasions, witnessed a gradual return of indigenes few weeks before the incident.
Both the local vigilantes and the Nigerian Army had agreed to place a warning flag against cattle grazing in Hukke and its neighbouring villages to protect the ravaged agrarian communities.

"This prompted both the local security and the army to mount checkpoints across the entire community," a source told FIJ. "However, on Wednesday, the Fulani came in the night, removed the flag, and dropped the threat letter there."
"In the letter, they said the Nigerian Army does not have the right to stop them from grazing. They threatened to attack the soldiers if they didn't leave the checkpoint."
FIJ exclusively gathered that after receiving the letter, the Nigerian Army had a meeting with community members and Fulani leaders to reach a truce. Sources revealed that the meeting was held on Saturday at Sector 3 of the army command in Plateau State.
Despite the dialogue, the community was attacked on Sunday afternoon. The attack started with a gun duel between the Nigerian Army and the assailants from 2 pm till around 6 pm.
"They repelled the attackers. It looks like what they did was to actually ensure that the military supply in terms of the ammunition was drained," an eyewitness narrated.
"After that, they attacked the village, killing three people and injuring two others. One other community resident had already been injured during the gun duel."
"To me, the whole attack looks like a game plan between the Fulani and the Nigerian Army."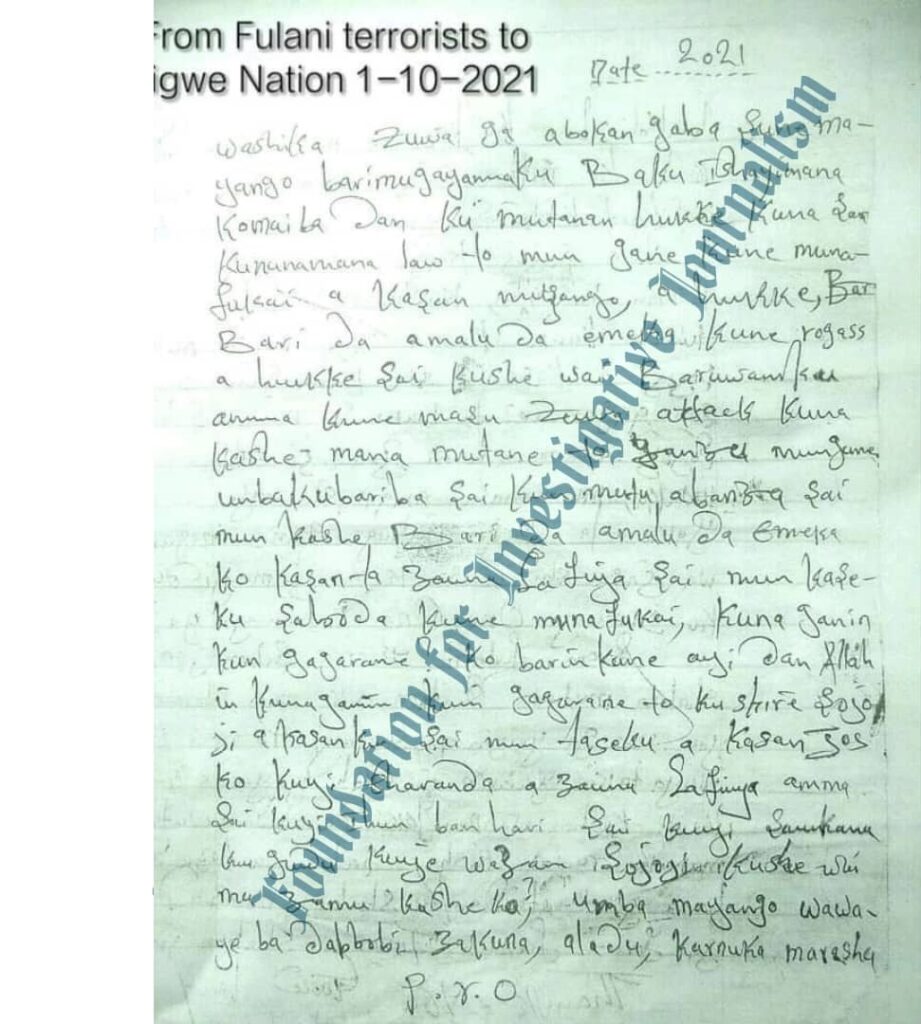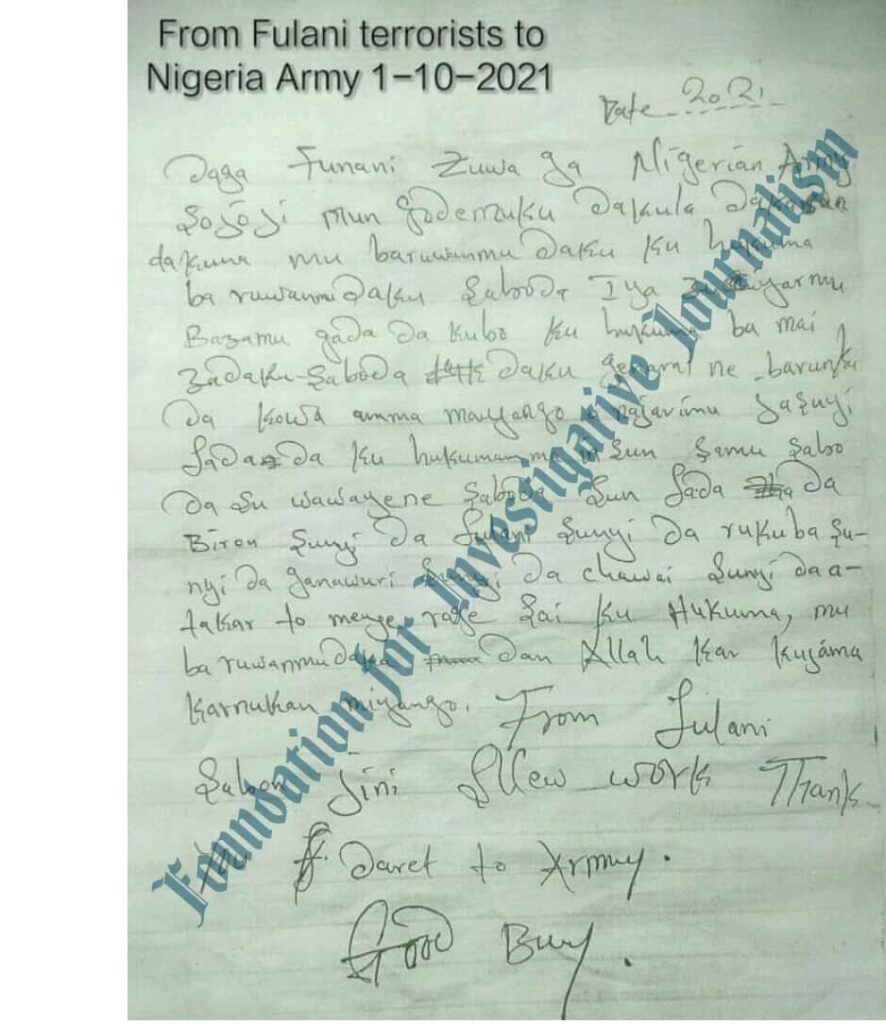 (FIJ)