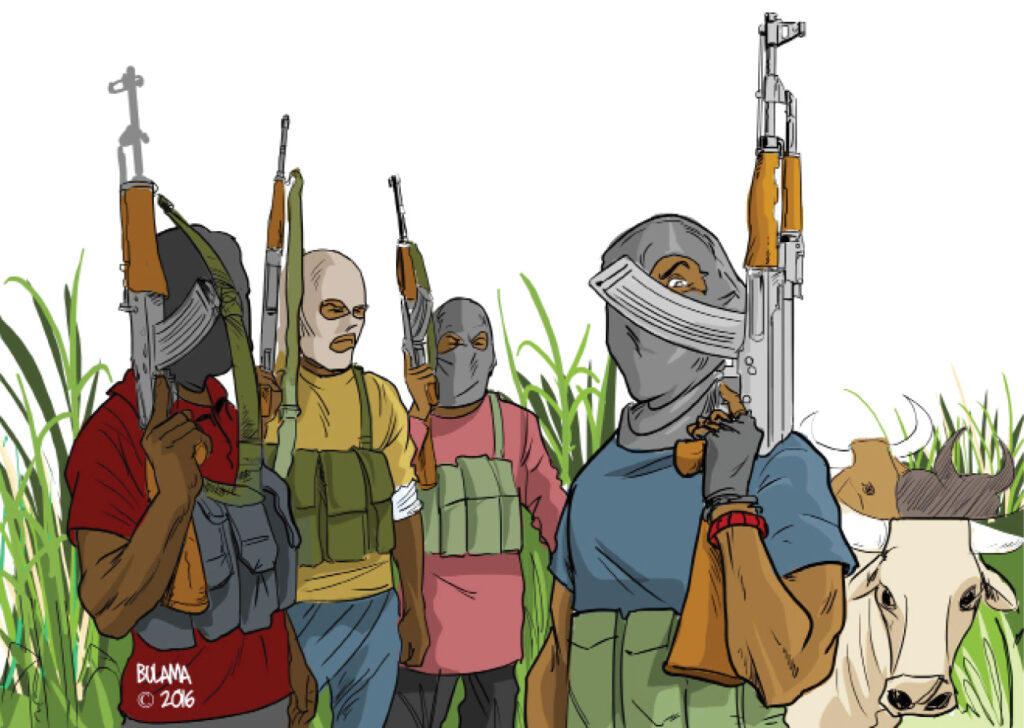 There is panic in some rural communities of the Federal Capital Territory (FCT) following reports that fleeing bandits from the North are setting up camps in forests of the territory.

Daily Trust gathered from some locals that the bandits have set up camps around Zukpatu, Gadoro, Achimbi, Pesu, Duda, Pani, Gaube and New Gwombe communities in Kuje Area Area Council.
Most of the communities share boundaries with Nasarawa State.
Daily Trust reports that Kuje has over 400 communities not connected with any road network.
It was further gathered that the bandits are taking advantage of the rocky hinterlands to establish their bases.
According to some villagers, who spoke with our reporter, although the bandits have not started attacking them, they have been warning them against exposing their hideouts to security agents.
A resident of Gaube, who simply identified himself as Ibrahim, said the setting up of the camps by the bandits had caused panic, adding that residents, especially, farmers, now went to their farms in fear.
Ibrahim said, "Whenever the bandits come across locals in the farms or streams, they only caution us not to report to security agents their locations."
He further said the bandits sometimes gave money to residents to buy them foodstuff and other items.
A rescued kidnap victim in Pegi axis of Kuje, who preferred anonymity, while lamenting his experience in the hands of the bandits, said they had set up camps at the bases of rocky hills.
He said, "Government needs to do something quickly before the situation gets out of hand because of what I saw. I wonder how these criminals were able to get to such places with arms."
A resident of Gwombe who gave his name simply as Alhassan said bandits had taken over the forest around the community.
Alhassan said, "I think since they attacked and kidnapped some people in our village early this year, they don't attack our people again, except that they send our people they come across on errands and warn them against telling security agents of their hideout."
A traditional ruler in the FCT, who preferred anonymity, said the setting up of camps by bandits in some forests in rural communities posed serious threat to lives and property.
He recalled how bandits attacked commuters and villagers on the Gaube-Kuje road last year, which informed the setting up of a joint task force around the community.
He said, "But today, the task force has left the area and the kidnappers have returned, picking people around Gaube axis."
The chief further said hunters and farmers usually came across the bandits but they were afraid of exposing them.
He, therefore, appealed to the federal government to take immediate action, while collaborating with traditional rulers in order to tackle insecurity in the territory.
The spokesperson of the FCT Police Command, DSP Adeh Josephine, asked our reporter to give her time to make enquiry about the development.
(DAILYTRUST)