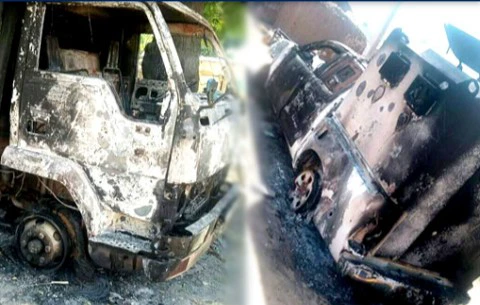 No fewer than 12 villagers have been reported killed as group of bandits attacked people of Sakajiki village in Kaura Namoda Emirate in Zamfara State.

According to Channels Tv, the Zamfara State Police Public Relations Officer, Mohammed Shehu confirmed the incident on Friday. Saying, casualties recorded in the incident would have been more if not for the response if the police operatives deployed to the area.
Report reveals that the bandits arrived at the village at about 9pm on Thursday and left the following morning around 4am on Friday, in the process, a dozen persons were killed.
Several shops and houses were razed, the police outpost in the area was also set ablaze as well as several other vehicles, one of which belonged to the police.
Meanwhile, search for more dead bodies are still going.
The team of police mobile force operatives tried their best to repel the attack, but they were purportedly overpowered by the bandits.
IJ Media/Channels]