The Benue state Governor has responded to the deposed Emir of Kano, Lamido Sanusi who in a recent video called on Ortom to learn from his fellow governors on how to manage diversity in his state – citing the Governor of Plateau State as his model.

Ortom issued a response through his spokesman, Nathaniel Ikyur in a press statement where he urged Sanusi to restrain himself from meddling in the affairs of Benue State. The Benue Governor also asked the former emir to face the court litigation surrounding his dethronement.

According to the statement, the video was aimed at profiling Governor Ortom before the Fulani race, however, Ortom further stated that he does not intend to join issues with the deposed emir due to the sacredness with which he holds human lives. He maintained that the anti-open grazing law which the deposed emir referenced earlier was validly passed by the Benue State House of Assembly with appropriate penalties for violators.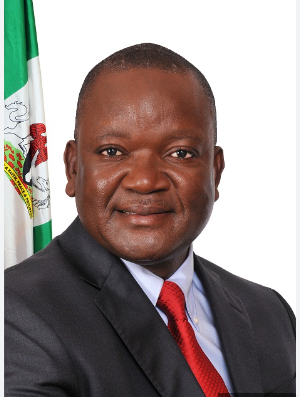 Ortom also stated that at the appropriate time, he would respond and say his side of the story and expose the evil that had been orchestrated by people perceived to be educated and who are supposed to be good leaders.
He further said he found it strange that Sanusi would advise him to govern Benue like Plateau – when he was "elected by the people of Benue state and not any man in Kano".

The governor pointed out that the law prohibiting open grazing in Benue did not conflict with the Constitution of the Federal Republic of Nigeria and as such, noone could stop the Benue state government from enforcing the rights and practice of the law.