Governor Nasir El Rufai of Kaduna State on Thursday said the Labour Party's Presidential Candidate, Peter Obi was campaigning in "Christian enclaves in the North but "how many were they" in an interview with TVC News.
The governor had stated that the Presidential candidate of the Labour party would not win the election on 25 February 2023.
"How can Peter Obi win any election? He is polling one per cent in Sokoto, two per cent in Katsina, and five per cent in Kano. That is where the votes are, all states are not equal.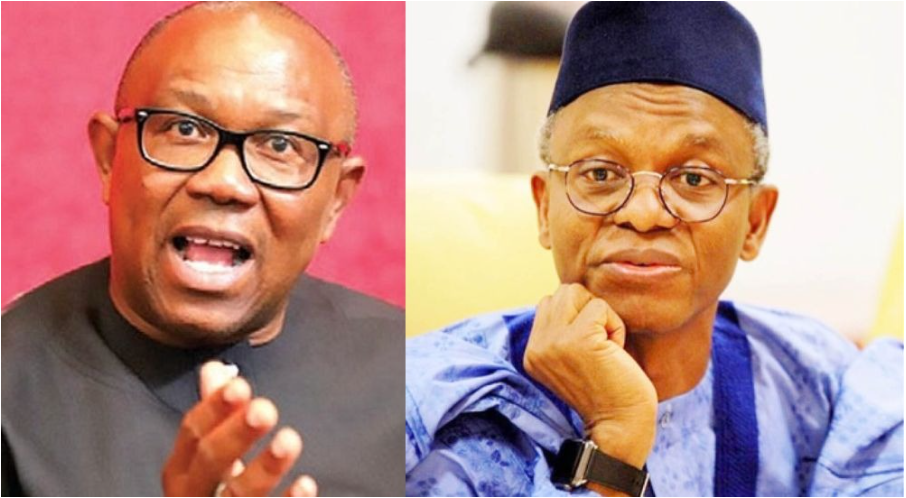 "The fact that Peter Obi is doing 70 per cent in Anambra State does not mean somebody doing 10 per cent in Kano is not better than him. Kano is four million votes, and the number of votes in Anambra is the size of one local government in Kaduna State" the Governor stated.
He predicted that Peter Obi will sweep the South East and would do well in the South-South but where else? And that Peter Obi wasn't polling well in the South West except for a drop in the ocean in Lagos
He then stated that Peter Obi was polling well in the "Christian enclaves in the North, but how many were they? How many?"
The Kaduna State Governor referred to the Presidential Candidate of the Labour Party, Peter Obi as a Nollywood actor using ethnicity and religious bigotry which will also not make him win the elections since he didn't have the number of states, and since he (Peter Obi) didn't have 25 per cent in more than 16 states, he wouldn't go anywhere.
Nasir El rufai limited the Presidential race between the All Progressives Congress (APC) and the Peoples Democratic Party (PDP) because they had the footprints and the 'spate'. And that ethnicity and religious bigotry will not take Peter Obi anywhere and "that" this was what the Labour Party campaign was about."