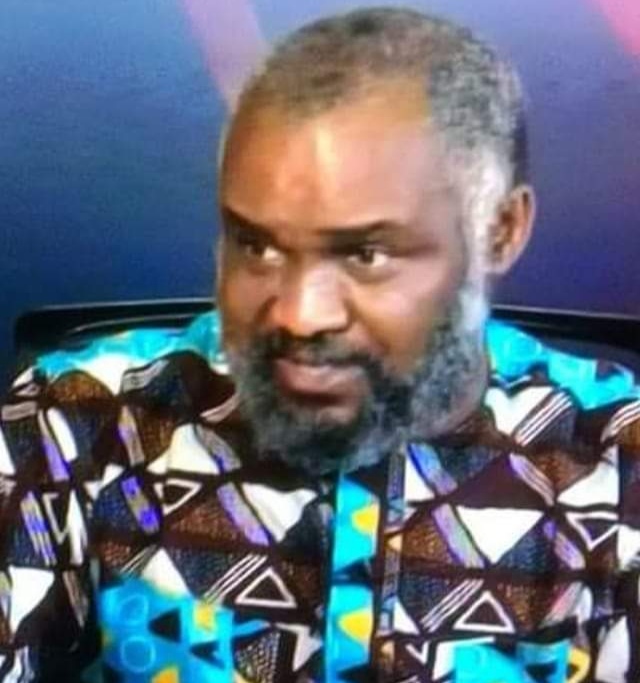 By

Emmanuel Onwubiko
Lately, the hierarchy of the National Drugs Law Enforcement Agency (NDLEA) has revived the national conversations on the essence of public forfeiture of assets illicitly gotten by convicted hard drugs barons.
Forfeiting assets and cash derived from hard drugs enterprises is one amongst the measures that have universal value and to all intents and purposes, seizing assets of those who ruin the lived of many young persons is something that also has moral or rather ethical dimension because in moral philosophy, the end does not justify the means.
But someone following the renewed vigour with which the campaign is being waged regarding forfeiture of assets of drugs convicts would think that Nigeria has no law that captured that kind of action which has effective deterrent value against drugs trafficking.
This is because apart from the then Deputy Inspector General of Police Ogbonnaya Onovo who headed the NDLEA before becoming the first ever Inspector General of Police from the core Igbo region, none of the past Chief Executive officer of NDLEA gave drugs traffickers a run for their money except this current head of that agency- Brigadier General Mohammed Buba Marwa(rtd).
It would seem that the extant law against the trafficking of hard drugs needs to be reworked to adequately make broad-based provisions and clear guidelines on how assets of drug barons can be taken away and donated to the Nigerian State because from research and all the while that I have followed through the trajectory of war against drug traffickers, it is rare to see convicted hard drugs trafficker been made to part with their assets in the real sense of it.
Indeed, rich drug barons are known to run political systems in some parts of Nigeria to the extent that someone that the erstwhile Head of State General Olusegun Obasanjo who also ruled Nigeria as a civilian President for eight years from 1999 identified as a fugitive from the United States hard drugs law enforcement agency who ran back to Nigeria but clearly identified as the notorious drugs trafficker been sought after by the Federal Bureau of Investigation of the USA, managed to manipulate the political system in Ogun State and got elected as a Senator and served for a whole four years before the current Attorney General of the Federation and Minister of Justice made feeble attempt to extradite him to the USA.
But he died with all his assets intact.
The newspaper court reports hardly show any case of big time drugs traffickers being made to forfeit their assets by the Court system. So it is either that the extant NDLEA Law is distorted or the problem was from the operators of the law prior to the arrival of the current Chairman and Chief executive officer.
The truth however is that in all of the years that the National Drugs Law Enforcement Agency had existed, that aspect of the law is almost unknown to the public.
To dispel this ignorance, all that is needed to be done is for the observer to peruse the National Drugs Law Enforcement Act to see that not just a few of the provisions dwelt on this key issue.
The aspect of the enabling law that specifies the sanction of forfeiture of assets is termed forfeiture after conviction in certain number cases cap Number 30.
It says: National Drug Law Enforcement Agency Act
Any person convicted of an offence under this Act shall forfeit to the Federal Government
a. All the assets and properties which may or are the subject of an interim order of the Federal High Court after an attachment by the Agency as specific in section 34 of this Act:
(b). Any asset or property constituted or derived from, any proceeds the person obtained directly or indirectly, as a result of such offence not already disclosed in the Assets Declaration Form or not falling under paragraph (a) of this subsection;
(c.) Any of the person' property or instrumentalities used in any manner to commit or to facilitate the commission of such offence not already disclosed in the assets Declaration form or not falling under paragraph (a) of this subsection
The Federal High Court in imposing sentence on such person, shall order, in addition to any other sentence imposed pursuant to section 11 of this Act, that the person forfeit to the Federal Government all property described in subsection(1) of this section
In this section, "proceeds" means any property derived or obtained, directly or indirectly, through the commission of the offence
Forfeited Property
For the avoidance of doubt and without any further assurance than this Act, all the properties of a person convicted of an offence under this Act and already the subject of an interim order shall be forfeited to the Federal Government.
Foreign Assets
Where it is established that any convicted person has assets or properties in a foreign country,
such assets or properties, subject to any treaty or arrangement with such foreign country, shall
be forfeited to the Federal Government.
The Agency shall, through the office of the Attorney-General of the Federation, ensure that
the forfeited assets or properties are effectively transferred and vested in the Federal
Government.
Forfeiture of Passports
The passport of any person convicted of an offence involving the illegal importation or exportation of any narcotic drug or psychotropic substance shall be forfeited to the Federal Government and shall not be returned to that person unless or until the President directs other wise after the grant of a pardon or on the exercise of the prerogative of mercy under the constitution of the Federal Republic of Nigeria, as amended
3.1 Property Subject to Forfeiture
The following property is subject to forfeiture to the Federal Government and no other proprietary right shall exist in them."
So what has been lacking is the political will on the part of government to go after the assets of convicted drugs barons. It would seem that the current leadership in NDLEA is about turning the tides if the stories making rounds are anything to go by and not just the more you hear the less you see. But General Marwa travelled to the United States of America from where the central message from him that resonated in Nigeria is that Nigeria is determined to target drug cartels assets just as Marwa assured the international community at the UN.
Chairman/Chief Executive of the National Drug Law Enforcement Agency, NDLEA, Brig. Gen. Mohamed Buba Marwa (Retd) reportedly assured the international community of Nigerias preparedness and determination to go after the assets of drug barons and traffickers in any part of the country.

The NDLEA boss gave the assurance in his presentation at the ongoing third committee session of the 76th United Nations General Assembly, UNGA, in New York, US.

"Nigeria will remain undaunted in adopting dynamic strategies to counter new approaches adopted by organized criminals, in order to make drug trafficking unattractive while ensuring forfeiture of the criminally derived assets, a tested and powerful deterrent to the proliferation of drug crimes and criminalities, he declared
He added that the Nigerian Government has exhibited political will by demonstrating high commitment to the protection of public health and safety with the launch of the War Against Drug Abuse (WADA) campaign, a call for civil action for all Nigerians to buy in and take full ownership of the fight against the menace of illicit drugs.

"More so, Nigerias Drug Control efforts have received a tremendous thrust with unprecedented stakeholders involvement; we have engaged civil society groups, non- governmental organizations, academia and governments at all levels, public enlightenment is also being strengthened with remarkable media visibility, even as the youths are regularly sensitized on social media platforms on the ugly consequences of illicit drugs and related criminalities.

"Our consistent targeting of Drug Trafficking Organizations has resulted in the arrest of 8, 634 suspected drug traffickers and the seizure of over 100 billion Naira in cash and drugs within the first eight months of this year. Perpetrators will go through the Criminal Justice system, with their fundamental human rights, being strictly upheld."

While expressing appreciation to "all our international partners, who in the spirit of shared responsibility, deserve to be appreciated for their great support through technical assistance, information and intelligence sharing, capacity building and training specifically in the area of countering the use of information and communication technology for criminal purposes, which has given great boost to our counter narcotic strategies, Gen. Marwa said Nigeria is happy to report that the EU funded, UNODC sponsored Cannabis Cultivation Survey is expected to bring to the fore, the full extent of cannabis cultivation in Nigeria, and make it easier to target measures to contain this perennial menace."

He told the global gathering that Appropriate strategies have also been adopted to address the issue of stigmatization of people who use drugs, including meeting the needs of vulnerable communities and groups such as women, girls, children (out of school and homeless), internally displaced persons and so on. It is worthy of mention here, that one of the challenges of the pandemic is the proliferation of On-Line sale of drug cookies and use of courier services to move illicit drugs. However, we were able to intercept, trace and dismantle most of the drug cells involved.

Part of the successes of Nigerias drug war efforts, Marwa noted is the recent "first seizure of 74.119kg of Captagon brand of Amphetamine, presumably destined for use, to fuel insurgency and other violent crimes and criminalities, which Nigeria is currently grappling with."
Forfeiture of assets of drug Lords have Universal appeal. A reading of the law on 1. Forfeiture of Assets Located Abroad under U.S. Law states thus:
"Federal law enforcement should include in its priorities the pursuit and recovery of forfeitable assets beyond the borders of the United States. Federal investigators and prosecutors who seek to restrain and forfeit illicit assets located abroad should contact and seek the advice of the Money Laundering and Asset Recovery Section (MLARS) and the Office of International Affairs (OIA). They should do so as soon as foreign assets are identified as potentially subject to restraint for purposes of forfeiture under U.S. law. The extent and speed of forfeiture assistance afforded by the foreign nation in which the assets are located may vary greatly depending upon the applicable treaty obligations and laws of the foreign nation. Moreover, international requests for legal assistance occasionally may implicate issues of diplomatic sensitivity or require coordination with other related investigations, domestic
or foreign. MLARS, in conjunction with OIA, will help guide Assistant U.S. Attorneys (AUSAs) and agents through this often complicated, but fruitful, process. MLARS will also provide informal assistance to AUSAs upon request.
II. Forfeiture of Assets Located in the United States under Foreign Law
The Department of Justice (Department) assigns high priority to requests by foreign countries
for assistance in restraining, forfeiting, and repatriating assets found in the United States that are forfeitable under foreign law. Additionally, it is important for the United States to act affirmatively on these incoming requests so that it is not wrongly perceived as becoming a safe haven for proceeds of foreign crime and other property forfeitable under foreign law. MLARS executes incoming requests for forfeiture assistance under 28 U.S.C. § 2467 in consultation and coordination with
OIA. In some circumstances, it may be necessary for MLARS to file a civil forfeiture action under 18 U.S.C. § 981(a) against an asset to assist a foreign government's forfeiture efforts. MLARS will work with the established forfeiture contact(s) in each district where forfeitable assets are located to accommodate the legal assistance needs of the requesting jurisdiction

Forfeiture of Assets Located Abroad under U.S. Law
Federal law enforcement should include in its priorities the pursuit and recovery of forfeitable assets beyond the borders of the United States. Federal investigators and prosecutors who seek to restrain and forfeit illicit assets located abroad should contact and seek the advice of the Money Laundering and Asset Recovery Section (MLARS) and the Office of International Affairs (OIA). They should do so as soon as foreign assets are identified as potentially subject to restraint for purposes of forfeiture under U.S. law. The extent and speed of forfeiture assistance afforded by the foreign nation in which the assets are located may vary greatly depending upon the applicable treaty obligations and laws of the foreign nation. Moreover, international requests for legal assistance occasionally may implicate issues of diplomatic sensitivity or require coordination with other related investigations, domestic
or foreign. MLARS, in conjunction with OIA, will help guide Assistant U.S. Attorneys (AUSAs) and agents through this often complicated, but fruitful, process. MLARS will also provide informal assistance to AUSAs upon request.
II. Forfeiture of Assets Located in the United States under Foreign Law
The Department of Justice (Department) assigns high priority to requests by foreign countries
for assistance in restraining, forfeiting, and repatriating assets found in the United States that are forfeitable under foreign law. Additionally, it is important for the United States to act affirmatively on these incoming requests so that it is not wrongly perceived as becoming a safe haven for proceeds of foreign crime and other property forfeitable under foreign law. MLARS executes incoming requests for forfeiture assistance under 28 U.S.C. § 2467 in consultation and coordination with
OIA. In some circumstances, it may be necessary for MLARS to file a civil forfeiture action under 18 U.S.C. § 981(a) against an asset to assist a foreign government's forfeiture efforts. MLARS will work with the established forfeiture contact(s) in each district where forfeitable assets are located to accommodate the legal assistance needs of the requesting jurisdiction." The sum total of my submission is that Nigeria must begin to fight the real drug barons and not just the street boys who are often paraded after they are caught by the NDLEA. However, with good intelligence gathering approaches,  the NDLEA should be able to build up solid cases against the real hard drugs barons and take them away out of business if we truly mean to wage a result oriented war against hard drugs and not mere media propaganda.  If there are any yawning gaps in the legislative frameworks,  it shouldn't take a lot of time for the extant NDLEA Law to be amended and new provisions included to make unambiguous provisions on the forfeiture of Assets of drugs convicts. 
 
*EMMANUEL ONWUBIKO is head of the HUMAN RIGHTS WRITERS ASSOCIATION OF NIGERIA (HURIWA) and blogs@www. theingerianinsidernews.com, www.huriwanigeria.com.