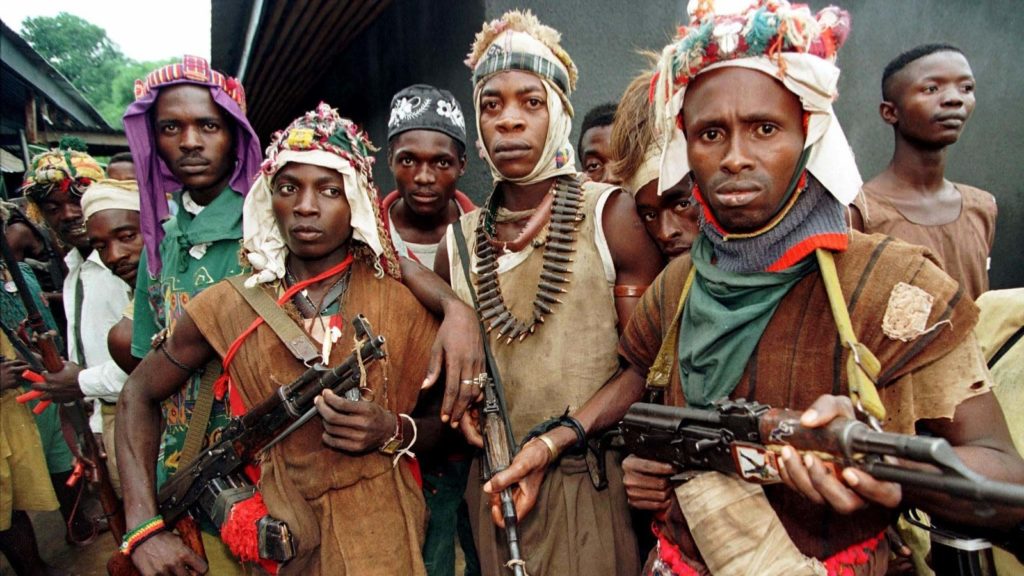 Vigilante group made up of Hausa natives on Saturday launched a crackdown on those they tagged as 'bandits informants' in Anka town, Anka local government area of Zamfara state, North-West Nigeria.

Popular Zamfara Activist, Yusuf Anka made the revelation on twitter saying that many 'informants' were slaughtered during the crackdown launched by native Hausa Vigilante members.
The tweet reads;
Heavily Armed Hausa Vigilante Group invaded Anka today Slaughteing scores of people they accused of been informants or Fulani. The group claims to have a lot of informants, One of their Victims, Alh. Aliyu Dareta a fulani leader in Anka.
This resorts to lawlessness are symptoms of anarchy and failure of a state. The government must be willing to protect the people, investigste and prosecute criminals.
Zamfara has suffered consistent bloodshed where thousands of natives have been killed in the last six and a half years in attacks blamed on Fulani terrorists group the Nigerian media and government chose to call bandits.
There have been claims from some section of the public in Zamfara that the victims of the attacks and mass killings going on in the state have been mostly Hausa natives and Saturday's onslaught further lend credence to such claims.
Since the coming to power of President Muhammadu Buhari in 2015, Fulani militia groups have intensified their campaigns of violence in different parts of the country, sacking communities and inflicting maximum casualties.
President Buhari who himself is a Fulani man has done little in tackling the crisis which many view as an attempt to takeover indigenous lands in parts of the country.