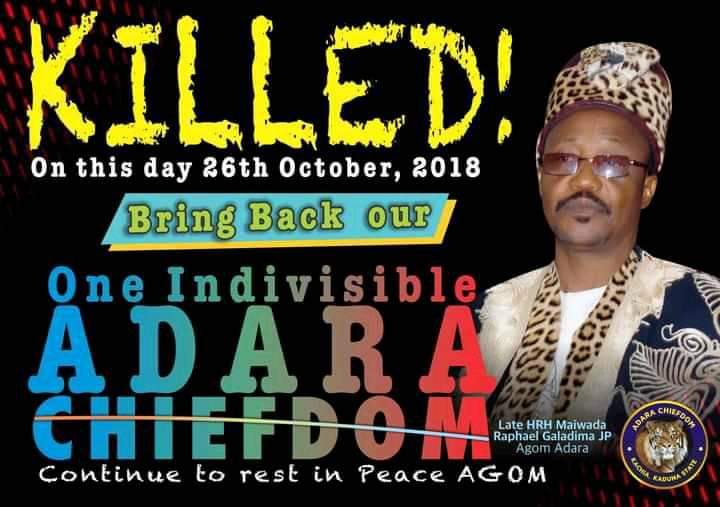 Today makes it exactly 3 years that the AGOM ADARA, Late HRH Maiwada Raphael Galadima, a first class traditional ruler from Southern Kaduna was assassinated by Terrorists. Till date, his killers are yet to be prosecuted by the failed and incapacitated government of Nigeria.

The late AGOM was known to be the most vibrant Traditional ruler in Southern Kaduna of his time. He seriously encouraged and promoted the unity of the Southern Kaduna and Middlebelt people.
He urged all Southern Kaduna Traditional leaders to abandon the Turban attires adopted from Core northerners by Middlebelt Traditional leaders.
He stood on the idea for our people to go back to our ancestral Traditional attires.
The Sokoto caliphate of course was not happy with that.
His memories will continue to remain fresh in our hearts. His legacy we will continue to uphold and he will always remain our HERO.
Plateau Gurara Gongola